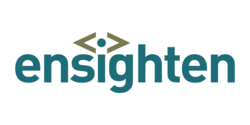 Tag management is a very hot topic in digital marketing today and we look forward to participation from two thought leaders in the field.
CUPERTINO, Calif. (PRWEB) October 22, 2012
Ensighten, innovator of enterprise tag management systems and visitor privacy solutions that optimize web analytics and digital marketing performance, is participating at the Accelerate Conference, next week in Boston. The event convenes leaders in the fields of Web analytics, site optimization and digital marketing to share best practices to advance website performance and customer engagement.
At the conference, Ensighten will preview upcoming mobile tag management technology that enables digital marketers and publishers to manage their mobile campaign data collection in real time, and to integrate their mobile analytics data with their traditional Web analytics data. Des Cahill, VP of marketing of Ensighten, will present the technology to top Web analytics, optimization, and customer engagement experts that are expected to attend the conference.
Ensighten's tag management technology will also be featured in a presentation by Sony Electronics Senior Manager of Analytics, Brandon Bunker, who will present "Ten Tips to Manage Tag Management." In his presentation Mr. Bunker will discuss the substantial ROI that tag management systems (TMS) bring to enterprises such as Sony, and demonstrate how tag management technology improves site data collection quality and provides the basis for improving media attribution, vendor A/B testing and ensuring compliance for website visitor privacy.
"We are very excited to have Ensighten's sponsorship and participation at #Accelerate Boston, the web analytic industry's leading event for cutting-edge thinking and best practices," said Eric T. Peterson, founder and CEO of Web Analytics Demystified, producers of the conference. "Tag management is a very hot topic in digital marketing today and we look forward to participation from two thought leaders in the field — Brandon and Ensighten."
DATE/LOCATION:
■ Wednesday, October 24, 2012
■ Accelerate Boston
■ JFK Library and Museum, Boston
ABOUT ACCELERATE
Hosted by Web Analytics Demystified, the world's most recognized and respected digital measurement consulting group Accelerate is the annual gathering of digital measurement, analysis and optimization experts. Web Analytics Demystified, founded in 2007 by internationally known author and former JupiterResearch analyst Eric T. Peterson, provides objective strategic Web analytics consulting to companies striving to realize the full potential of their investment in Web analytics. By bridging the gap between measurement technology and business strategy, Web Analytics Demystified has provided guidance to hundreds of companies around the world, including many of the best known retailers, financial services institutions, and media properties on the Internet. For more information about Web Analytics Demystified, please visit http://www.webanalyticsdemystified.com or call (503) 282-2601.
ABOUT ENSIGHTEN
Ensighten's enterprise tag management and privacy solutions enable the world's largest enterprises to manage their websites more effectively. Ensighten's industry-leading tag management platform replaces hundreds of lines of code per Web page with a single line of code, and empowers marketers with an easy-to-use Web interface that lets them quickly add, remove or manage any third-party service such as Web analytics tags or advertising pixels. Ensighten's global Tag Delivery Network serves over 750 billion tags annually, representing over 1500 different digital marketing services, to more than 25,000 Web domains across 150 countries, accelerating page-load times and handling more than $25 billion in ecommerce for top brands that include A&E Networks, LendingTree, Lenovo, Microsoft Stores, Monster, Sony, and Subaru. Visit us on the Web at http://www.ensighten.com, and follow Ensighten on facebook.com/ensighten and Twitter @ensighten.