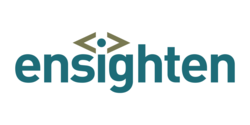 Being able to quickly and simply tag iOS and Android apps, as well as key campaign assets like mobile sites, display ads, video and other campaign assets, is important not only to brands but also to the agencies that help orchestrate these programs.
New York (PRWEB) June 12, 2012
Webtrends, the global leader in digital marketing optimization and relevance through real-time, unified analytics and customer intelligence, and Ensighten, innovator of enterprise tag management and visitor privacy solutions that optimize Web analytics and digital marketing performance, announced today at the Mobile Marketing Association Forum a partnership that creates the industry's first and only real-time mobile analytics tag management solution for both iOS and Android apps.
Webtrends and Ensighten are combining their respective digital analytics and enterprise tag management expertise to create a solution that provides real-time mobile analytics tag management. Digital marketers can update in-app analytics tags immediately without having to re-compile and wait for app store approval, or for consumers to update the app. The solution offers intuitive 'drag & drop' functionality to conveniently tag mobile apps, ads or other key campaign assets, making real-time mobile marketing tracking and optimization not only possible but also easy.
Webtrends and Ensighten's mobile tag management and analytics solution will feature Ensighten's marketer-friendly 'on-the-fly' tagging and extensive custom tagging options. Using Ensighten's intuitive Web interface and just a single line of code, marketers can add or modify any advertising network, Web analytics or social sharing application used by their mobile applications, and the changes will take effect in real time across their entire installed base of mobile app users.
This powerful and convenient real-time mobile tag management is combined with Webtrends' industry-leading mobile and digital analytics. Together, Webtrends and Ensighten technologies combine to provide opportunities for optimized ad serving and reporting, simpler privacy features and opt-out solutions, and advanced mobile video tagging and tracking within Webtrends' mobile analytics solution, as well as other custom reporting options.
Webtrends integrates data gained from Ensighten mobile tagging into its advanced digital analytics technology. Webtrends analytics provides insight across digital channels, including mobile, social, site, SharePoint and SAP, within a rich, infographic-style interface that also combines valuable data and insights beyond the tag including Twitter, iTunes, bit.ly and more.
The Webtrends and Ensighten mobile tag management solution will also offer deep and easy to use mobile channel reporting capabilities within Webtrends analytics. For example, users will be able to easily choose and compare aspects of mobile reporting and key performance indicators versus other digital channels via a dropdown menu, enabling easy tagging and tracking without sophisticated tagging or software development expertise.
"Being able to quickly and simply tag iOS and Android apps, as well as key campaign assets like mobile sites, display ads, video and other campaign assets, is important not only to brands but also to the agencies that help orchestrate these programs. This gives digital marketers a powerful new tool to insure that measurement takes place across a variety of mobile campaigns in a means that is elegant in its simplicity," said Mike Ricci, vice president, Digital Solutions Group, Webtrends. "Ensighten has developed a fantastic tag management solution for mobile marketers. They appreciate how vital things like mobile segmentation, optimization and real time analytics are. This is precisely why they are an ideal partner for Webtrends' mobile initiatives."
"At Ensighten, we focus on convenience, ease of use and performance. For these reasons, we were naturally drawn to Webtrends analytics," said Des Cahill, vice president of marketing at Ensighten. "Together, Ensighten and Webtrends will provide a solution aimed directly at what digital marketers want and need: real-time mobile tag management, better, more insightful reporting and, most of all, optimized business outcomes and ROI."
About Webtrends Inc.
Webtrends powers digital marketing success. Webtrends is at the forefront of real-time digital marketing relevance and customer experience management through unified customer intelligence. Our industry-leading analytics across mobile, social and web enables marketers to optimize campaigns, maximize customer lifetime value and deliver highly relevant digital brand experiences in real time. Webtrends dramatically improves digital marketing results for more than 3,500 global brands including: The New York Times, Microsoft, BMW, RIM, China Telecom, China Mobile, CCTV, Tencent QQ, Hitachi, The Associated Press, HSBC, Barclays, Vivo Cellular and Petrobras. http://www.webtrends.com — 1-877-932-8736 — @webtrends — facebook.com/webtrends
About Ensighten
Ensighten's enterprise tag management and privacy solutions enable the world's largest enterprises to manage their websites more effectively. Ensighten's industry-leading tag management platform replaces hundreds of lines of code per Web page with a single line of code, and empowers marketers with an easy-to-use web interface that lets them quickly add, remove or manage any third-party service such as Web analytics tags or advertising pixels. Ensighten's global Tag Delivery Network serves over 150 billion tags annually to more than 13,000 Web domains, accelerating page load times and handling more than $16 billion in ecommerce for top brands that include A&E Networks, LendingTree, Lenovo, Microsoft Stores, Monster, Sony, and Subaru. Visit us on the Web at http://www.ensighten.com, and follow Ensighten on facebook.com/ensighten and Twitter @ensighten.