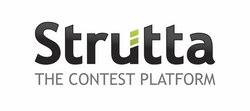 We believe these types of promotions are powerful tools to drive both user engagement and sponsorship revenue.
(Vocus) October 13, 2010
Entercom Communications Corp. (NYSE: ETM) and Strutta.com Media Inc., announced a relationship to provide contest marketing solutions to Entercom's network of 110 radio stations across the United States. Utilizing the Strutta contest platform, Entercom will be able to easily set up and manage online promotions around user generated content and social media, at either a local or national level.
"Strutta has enabled us to substantially elevate our game in one of our highest profile initiatives," commented Joe Rosenthal, Entercom's Senior Director of Digital Content, "We believe these types of promotions are powerful tools to drive both user engagement and sponsorship revenue."
Under the terms of the relationship, each of Entercom's stations will have access to Strutta's intuitive Contest Builder tool for creating contests in their local market, while Entercom will utilize Strutta's powerful Contest API to manage more complex national promotions. The Strutta platform supports multi-media contests and integrates with various social media channels to make it easy for participants to share the contest through the social web.
"We are very excited to be working with Entercom to support their digital marketing initiatives," said Strutta CEO, Ben Pickering, "It is great to see them take advantage of the full breadth of solutions we offer for contests large or small."
About Entercom
Entercom Communications Corp. (NYSE: ETM) is one of the five largest radio broadcasting companies in the United States, with a nationwide portfolio of 110 stations in 23 markets, including San Francisco, Boston, Seattle, Denver, Portland, Sacramento and Kansas City.
Known for developing unique and highly successful, locally programmed stations, Entercom is home to some of radio's most distinguished brands and compelling personalities. Entercom is also the radio broadcast partner of the Boston Red Sox, Boston Celtics, Kansas City Royals, New Orleans Saints and Buffalo Sabres.
Entercom focuses on creating effective integrated marketing solutions for its customers that incorporate the company's audio, digital and experiential assets. Additionally, Entercom has a long-standing commitment to responsible corporate citizenship and environmental stewardship. Entercom stations play a vital, hands-on role in improving their communities, providing over $100 million in annual support for local charitable organizations.
Entercom's radio stations have received numerous awards, including multiple Edward R. Murrow Awards for excellence in broadcast journalism and National Association of Broadcasters (NAB) Marconi Awards for excellence in radio broadcasting. In 2007, Forbes magazine named Entercom one of America's "Most Trustworthy Companies."
For more information, please visit http://www.entercom.com .
About Strutta
Strutta.com Media Inc. is a technology company with software and services that allow advertisers, agencies, or web publishers to easily create and manage interactive contests around user generated content and social media. Since launching its contest platform in 2009 and API in early 2010, Strutta has hosted and supported campaigns for some of the biggest brands and agencies worldwide. Its software has also enabled hundreds of smaller companies and marketers to run contests of their own. Headquartered in Vancouver, BC, Strutta is a privately held company backed by Growthworks and Telefilm Canada.
For more information, or to get started creating your own contest, please visit strutta.com
###