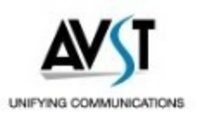 Enterprises continue to learn that when migrating from standalone TDM networks to IP telephony, the option to integrate with unified communications brings added benefits that positively affect revenues, costs and customer satisfaction
FOOTHILL RANCH, Calif. (PRWEB) August 20, 2007
Now in its 17th year, VoiceCon is the leading conference and exhibition for enterprise voice, IP telephony and convergence in North America. The conference, produced by CMP Media, Business Technology Group, brings decision makers together with the industry's pioneering end users, vendors and consultants to focus on the issues central to enterprise voice networks and the migration to IP telephony and convergence.
VoiceCon's theme for 2007 is "Unify Your Enterprise Communication." As one of the world's leading experts in the space, AVST will be on hand to further its goal of educating end users about how to unify communications, specifically in enterprise environments that require the most flexible solutions.
"Enterprises continue to learn that when migrating from standalone TDM networks to IP telephony, the option to integrate with unified communications brings added benefits that positively affect revenues, costs and customer satisfaction," said AVST's Vice President of Marketing, Denny Michael. "With this year's focus on unifying communications, VoiceCon is a perfect venue for us to educate an influential audience about one of the most flexible and highly integrated UC solutions in the market, CallXpress. With more than 38,000 deployments worldwide, we are also on hand to provide expertise and offer advice on managing the migration to next-generation messaging."
AVST's latest version of CallXpress, which delivers world-class voice mail, call processing, unified messaging, notification, faxing, and speech-based personal assistance capability, is the only UC solution that gives IT managers a choice of four unified messaging (UM) architectures based on the needs of their business. IT managers can choose between server-based, client-based, secure and simplified architectures or mix and match architectures based on individual requirements.
Just this month, AVST introduced its enhanced line of pre-packaged solutions for the small to medium business (SMB) marketplace labeled CallXpress Speed Bundles. Scaling from four to 16 IP channels or ports, the CallXpress Speed Bundles are designed and configured to interoperate with all of the leading brands of IP-PBX's and PBX's. All of AVST's analog and digital Speed Bundle configurations include a lifetime "future proofing" guarantee that provides an IP integration at no additional charge when a customer is ready to transition to one of the many industry-leading IP telephony solutions that AVST supports.
The introduction of AVST's Speed Bundles came on the heels of the market introduction of its new broadcast notification application, NotifyXpress(TM), which enables proactive, cost-effective outbound customer notification. NotifyXpress is ideal for issuing appointment reminders, emergency message notification, closure announcements and status of services notifications.
About AVST
Applied Voice & Speech Technologies, Inc. (AVST) is a leading developer of communications solutions for businesses of all sizes. Through its world-class unified communications platform, CallXpress(R), AVST offers the industry's most powerful suite of second generation communications solutions including voice messaging, unified messaging, fax, notification, and speech-enabled applications (including automated attendant and hands-free mobile worker access), and call processing (including embedded IVR).
The CallXpress unified communications platform is designed to facilitate the enterprise migration from legacy TDM call processing and voice mail solutions to IP-enabled unified communications by delivering the interoperability, scalability, feature depth and flexibility, and administrative capabilities that enterprise IT and Telecom teams are demanding.
Headquartered in Orange County, Calif., AVST maintains facilities in Seattle, Wash. and the United Kingdom and has remote sales offices across the United States. With over 38,000 systems installed worldwide, AVST's unified communications solutions are sold and supported internationally by an extensive network of resellers and OEM partners. For more information contact Denny Michael, Vice President of Marketing, at 949-699-2300 or access the company's Website at http://www.avst.com.