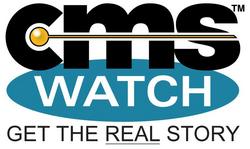 They've learned that portal tools in themselves do not offer miraculous new websites or intranets
Silver Spring, MD (PRWEB) December 20, 2007
CMS Watch, a buyer-oriented analyst firm that evaluates content technologies, released research today finding that enterprise portal technology buyers have largely moved beyond marketplace hype to take a more realistic -- and more successful -- approach to portals as a special type of enterprise web platform.
This analysis stems from CMS Watch's "Enterprise Portals Report 2008," released today, which evaluates 16 major portal offerings head to head. The report is available for purchase at http://www.cmswatch.com.
CMS Watch contributing analyst Janus Boye served as lead analyst. "Enterprise portal technology customers have a more genuine sense for what they're getting into," said Boye. "They've learned that portal tools in themselves do not offer miraculous new websites or intranets," Boye added.
Instead, customers have discovered that portals represent very technically challenging integration platforms. However, CMS Watch sees a greater trend towards adequate staffing, shorter implementation times, and greater success rates against more realistic requirements.
In particular portal technologies can speed up web application development in certain environments where:

personalization matters
dashboards are required, or
specific groups need a simpler interface into legacy applications
CMS Watch research also found:

Greater acknowledgement of portals as technology platforms has helped propel a plethora of successful open source solutions (e.g., eXo, Jetspeed, Liferay, Red Hat / JBoss, Sun, uPortal) that tend to appeal to IT shops. Open source marketplace penetration appears broader among enterprise portals than we see in other content technology spaces.
At the workgroup level, experimentation still reigns, and business units do seek portal products that provide more out-of-the-box collaboration services, rather than a development sandbox. Hence the viral proliferation of SharePoint (http://www.cmswatch.com/About/Press/200712ECMvirus/), and experimentation with Facebook (http://www.cmswatch.com/Feature/171-Facebook) -– although neither should be confused with a true enterprise portal.
"The real story is greater sophistication and less self-delusionment among buyers," noted CMS Watch founder Tony Byrne. "That's good news for everyone," Byrne added.
The Enterprise Portals Report closely examines all the major enterprise portal suppliers, including BEA, Broadvision, eXo, IBM, Jetspeed, Liferay, Microsoft, Oracle, Plone, Red Hat / JBoss, SAP, Sun, uPortal, and Vignette.
CMS Watch researches content technologies primarily by de-briefing enterprise customers to find usage trends and patterns. CMS Watch analysts interviewed dozens of enterprise portal customers around the world for the latest edition of this report.
For an analyst briefing, contact Kristie Hughes, Tel: +1 202 966 6999; E-Mail: khughes(at)cmswatch.com
About CMS Watch
CMS Watch™ evaluates content-oriented technologies, publishing head-to-head comparative reviews of leading solutions. Through highly detailed technical evaluations, CMS Watch helps sort out the complex landscape of potential solutions so that buyers can minimize the time and effort to identify technologies suited to their particular requirements. To retain its independence as a totally impartial analyst firm, CMS Watch works solely for solutions buyers and never for vendors.
###