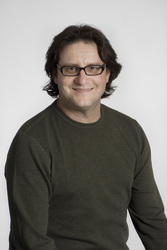 IdaVation goes to the core of what Kickstand is about - bringing a great mix of successful entrepreneurs, inspiring business leaders, and those with an innovative spirit into the same space to create synergy and success
Boise, ID (Vocus) May 6, 2009
When was the last time you attended a conference where the key message was to Get Out? Plan to attend IdaVation 2009, Idaho's premier educational and networking summit for Idaho's innovators and entrepreneurs, May 28 in Boise to be inspired to take action, innovate, disrupt, and change your world.
With a keynote message from noted entrepreneur Brad Feld titled 'Get Out There and Innovate!' - the goal of this year's summit is to inspire Idaho's innovation community and provide the 'been there, done that and learned along the way' stories from the trenches.
The all-day event is a gathering of business luminaries and successful entrepreneurs from across the county and includes:

Welcome Address: Congressman Walt Minnick - 'Why America Needs More Idaho Innovation'
Morning Speaker: Author Bill Wilmot - 'From Farnsworth to the Future: Tips for converting Idaho's ideas into innovations'
Keynote Speaker: Early-stage Investor & Entrepreneur Brad Feld - 'Get Out There and Innovate'
Disrupting the Space - An inspiring panel of Idaho entrepreneurs who are finding success through shaking up and disrupting pre-existing markets
Geeking Out - As shown by this panel of Idaho innovators, geeks will inherit the earth
Opportunities to speak one-on-one with Idaho universities and the INL about tech transfer opportunities in the state
Lunch and a networking reception to celebrate innovation in Idaho
Idaho Congressman Walt Minnick will set the tone for the day with a welcome focused on the importance of innovation in Idaho and the U.S. "One of the main reasons for the success of the businesses I was fortunate enough to lead is that they were headquartered here in Idaho. This state has always been a hotbed of innovation and entrepreneurship, and I firmly believe it can and will be a leader in the new economic future to come."
Keynote speaker Brad Feld considers himself a Venture Optimist. "The next 20 years of innovation around software and the internet will make the last 20 look like child's play," says Feld. "I'm really psyched about the energy level I'm seeing around entrepreneurship throughout the country, as well as the willingness of great entrepreneurs to get out there, tell their stories, and lead by example."
IdaVation is hosted by Kickstand - a non-profit organization dedicated to helping people and companies across Idaho network, learn and grow.
"IdaVation goes to the core of what Kickstand is about - bringing a great mix of successful entrepreneurs, inspiring business leaders, and those with an innovative spirit into the same space to create synergy and success," says Ben Quintana, IdaVation Chair and Kickstand Board Member. "Events like this are more important than ever as our economic landscape evolves - because we each have the ability to change our world by bringing our ideas to reality."
Event sponsors include Perkins Coie, Stoel Rives, Carlson Hall, Bank of the Cascades, Payne Financial Group, City of Boise, and Idaho TechConnect.
IdaVation
When: May 28 from 8:30am-7pm
Where: Doubletree Riverside / 2900 Chinden Boulevard, Boise
Cost: $99 (includes lunch and networking reception)
$79 early registration April 27-May 22
Discounts for Kickstand members and affiliate groups
To Register: http://www.idavation.com
To Connect: http://twitter.com/IdaVation
Facebook: IdaVation 2009
Media Contact:
Jessica Flynn
208-287-2199
# # #