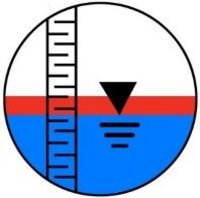 We would like to recognize Denise Chew, Rand Ratterree and all the staff at Enviro-Equipment for their assistance in making the February, Fundamental of Industrial Hygiene a smashing success. Enviro-Equipment supplied all the sensor equipment requested plus samples of the newest sensor equipment available for our students
(PRWEB) March 6, 2008
In 2007 Enviro-Equipment Inc. (EEI) continued to invest in its community by donating equipment to a local EEI customer who volunteered to teach at a National Safety Council Training Event held in Charlotte. In 2008, EEI is getting more involved by donating environmental rental equipment to the National Safety Council itself for training purposes.
"We would like to recognize Denise Chew, Rand Ratterree and all the staff at Enviro-Equipment for their assistance in making the February, Fundamental of Industrial Hygiene a smashing success. Enviro-Equipment supplied all the sensor equipment requested plus samples of the newest sensor equipment available for our students," says Roy Rutlege, Senior Safety Consultant.
The Fundamentals of Industrial Hygiene is an educational platform for safety, health and/or environmental professionals or managers who has industrial hygiene responsibilities but limited training or experience. With topics spanning from Biological Hazards, Air Sampling, Personal Protective Equipment, Toxicology and Chemical Hazards, EEI was the logical choice to provide the equipment.
"By supporting National Safety Council events such as the Fundamentals of Industrial Hygiene, we feel it provides a two fold benefit for our company. It allows us to take part in leading the industry with superior environmental equipment as well as providing a professional community service that makes for a safer environment for us all," says Denise Chew, President, Enviro-Equipment Inc.
EEI is dedicated to more than simply providing professional environmental and remediation equipment to organizations for the sake of business. Enviro-Equipment is a company with its focus on being a responsible leader in the environmental community. They have taken the approach of getting involved in the hard issues and backing that up with personal and professional investments.
Enviro-Equipment, Inc. (EEI), is a North Carolina certified "Woman-Owned Business Enterprise" incorporated in January 1993. EEI is located at 11180 Downs Road in Charlotte, North Carolina 28134. In 2004, EEI opened a Remediation Systems warehouse at 10120 Industrial Drive in Pineville, NC 28134.
Contact:
Denise Chew
President
Enviro-Equipment Inc.
Office: 704-588-7970
http://www.enviroequipment.com
DeniseChew @ enviroequipment.com
# # #