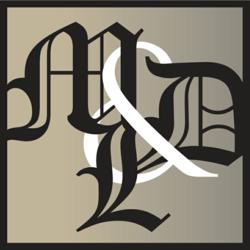 You want to open your windows . . . but you can't because it stinks outside
Wooster, OH (PRWEB) March 20, 2013
The Reynolds Law Office, PLL and Macuga, Liddle & Dubin, PC announced that they filed a Class Action Complaint in the Wayne County Court of Common Pleas (Case No. 13-CV-0168, Judge Mark K. Wiest) against Enviro-Tank Clean, Inc. and Belpre Enterprises, Inc. on behalf of Wooster area residents complaining that the company releases noxious odors and interferes with residents' ability to use and enjoy their property.
Enviro-Tank specializes in treating wastewater and sludges, non-hazardous materials and recycling used oil. The Complaint alleges that a strong rotten egg odor emanating from the Enviro-Tank has blanketed much of the city's southeast quadrant on and off for years.
Enviro-Tank was recently identified as the source of the odors after the City of Wooster's environmental study determined that the highest concentration of the odor in the area around and to the north of the facility.
Residents are tired of the stench and hope the lawsuit will force Enviro-Tank to be a better neighbor. "I have lived in my home for almost 35 years, have invested lots of time, money and pride into the house and yard, now I cannot enjoy my yard and no one else would want to purchase the home, due the horrible odors," said Sherry Kyder, one of the people identified as a plaintiff in the lawsuit.
These thoughts are shared by neighbor and fellow litigant, Mindy Cavin, "my children have been outside playing and have been forced inside because the odor from Enviro-Tank was intolerable. You want to open your windows and let some fresh air into your house but you can't because it stinks outside."
Affected residents who are interested in learning more about the lawsuit are being urged to attend a free informational meeting on Tuesday, March 26, 2013 at 6:30 p.m. The meeting will occur at the American Red Cross, located at 244 West South St, in Wooster, Ohio. Representatives from the law firms - as well as Our Neighborhood Matters (the local environmental group) – will be on hand to discuss what residents can do to stop the odors.
Affected residents may also contact the law firms at (330) 264-1150.
The Reynolds Law Office has more than 50 years experience and is dedicated to helping residents in and around the Wayne County area with a wide range of legal issues. The local firm has partnered with the Michigan-based firm Macuga, Liddle & Dubin, a firm that has successfully handled many air pollution cases, including those involving the emission of noxious odors from corporate polluters.