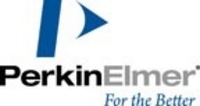 Today's announcement recognizes PerkinElmer's focus on the important outcomes enabled by our technologies
WALTHAM, Mass. (PRWEB) November 10, 2008
To capture the essence of this alignment, PerkinElmer is introducing new branding to better reflect the identity and values of the Company. One element of this will be the new tagline, "For the Better," representing the Company's commitment to achieve its mission of improving the health and safety of people and their environment.
"Today's announcement recognizes PerkinElmer's focus on the important outcomes enabled by our technologies," said Robert Friel, the Company's president and CEO. "The work we do makes a significant difference in many aspects of our world- in the quality of our drinking water, how quickly new medical treatments come to market, the health of newborn babies, and how safe and secure we feel in our homes. We believe that this clear vision will better define the strategic mission of the Company and improve how we communicate what we do and the value we deliver to our customers."
PerkinElmer's Human Health Business will be based on developing diagnostics, tools and applications to fight illness, provide better medical insight and more rapidly create critical new therapies. This business will include the Company's Genetic Screening, Bio-discovery and Medical Imaging operating units and will be led by Mr. Friel on an interim basis.
The Environmental Health Business will be based on creating safer products, more secure surroundings and efficient energy resources. This business will include the Company's Analytical Sciences, Laboratory Services, and Detection and Illumination (formerly known as Sensors and Specialty Lighting) operating units and will be led by John Roush, who currently leads the Company's Optoelectronics business.
As a result of the Company's decision to focus on human and environmental health, the Company has placed a portion of its specialty lighting business under strategic review. The estimated 2008 revenue from the businesses under review is approximately $90M.
Mr. Friel is unveiling this new strategic alignment later today from Shanghai as part of a media event recognizing the Company's important presence in China.
About PerkinElmer
PerkinElmer, Inc. is a global leader focused on ensuring the health and safety of people and their environment. The Company reported revenue of $1.8 billion in 2007, has approximately 9,100 employees serving customers in more than 150 countries, and is a component of the S&P 500 Index. Additional information is available through http://www.perkinelmer.com or 1-877-PKI-NYSE.