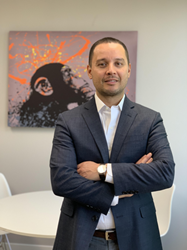 LOS ANGELES (PRWEB) August 19, 2019
State governments in 22 states and seven major city municipalities filed suit last week in the federal appeals court in Washington to stop the new EPA rule that opens the door for coal-fired power plants to operate indefinitely without requiring them to use key technology to reduce greenhouse gas and cap their emissions as required by an Obama-era law.
The lawsuit will attempt to prove Trump's new rule doesn't meaningfully reduce greenhouse gas emissions and therefore violates the EPA's duty under the Clean Air Act.
But the implication is clear. The growth of the renewables industry is under attack with this new rule and some leaders of that industry are issuing strong statements against it.
One such leader is Green Solar Technologies Chief Operating Officer Edward Harner who said the past 10 years of the solar energy have added thousands of jobs and billions of dollars to the US economy in manufacturing, sales and installations.
According to Harner, the Trump attempt to give the coal states unlimited power to continue to pollute is a clear slap in the face of the companies, communities and the scientific community working hard to help America be free of dependence on fossil fuels.
"Coal mining and oil extraction in the states - where those industries exist - have already caused extreme health problems and environmental degradation; those industries have a disproportionate negative impact on the populations and environments of those states," Edward Harner said. "Compare that with our solar installations in more than 20 states that we service in the US, which provide long-term clean energy and boosts local economies with zero negative impacts."
Harner agrees with New York Attorney General Letitia James' statement that `Rather than staying the course with policies aimed at fixing the problem and protecting people's health, safety, and the environment, the Trump Administration repealed the Clean Power Plan and replaced it with this 'Dirty Power Plan.'
Harner stated, "This 'Dirty Power Plan' helps the biggest polluters like coal and oil industries and makes me think the Trump Administration is out of touch with reality. It's proven: the renewable energy industry is great for the country and Americans in every state - and energy from clean sources now costs the same as fossil fuel sources"
California Attorney General Xavier Beccera, one of the plaintiffs named in the lawsuit stated "His fossil fuel protection plan fails everyone who stands for cleaner air...it fails our economy, which depends on clean energy now more than ever.'
"The Clean Power Plan set forth by the Obama Administration was designed to reduce greenhouse gas emissions 32% from 2005 levels by 2030, and it should be enacted," said Edward Harner. "I'm not surprised that the states sued to block the EPA over the dirty power plan."