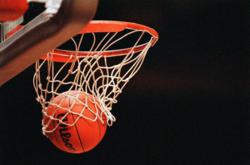 CollegeBasketball is heating up as the calendar turns to March.
Raleigh, NC (PRWEB) March 01, 2013
College Basketball is heating up as the calendar turns to March. March Madness unofficially starts as college basketball conference tournaments kick off this weekend. Every team in the country still has a shot to bring home a championship, which is what makes this month so exciting. Tickets to see all of the action are very rare but Epic Nation Tickets has a large selection of tickets just released for the biggest basketball fans in the country.
This year has been a crazy year in the world of college basketball as many top 10 teams have fallen week in and week out. This just sets the stage for a wild and wacky tournament. There are a handful of teams looking to win it all including perennial powers, Duke Blue Devils, Indiana Hoosiers, Kansas Jayhawks and Florida Gators. Hot on their heels are the Michigan State Spartans, Michigan Wolverines, Gonzaga Bulldogs, Miami Hurricanes, North Carolina Tar Heels and North Carolina State Wolfpack.
Don't miss out on the NCAA Final Four in Atlanta or some of the best conference tournaments which will start in earnest on March 13, including the Big East Tournament and ACC Tournament.
Epic Nation Tickets prides ourselves on having the cheapest and largest selection of discount seats to every event you can imagine from concerts to sporting events to Broadway and more. Let us help you enjoy the best time of your life.