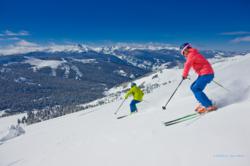 Epic Ski Pass contest open to all
Vail, CO (PRWEB) September 06, 2012
Elevate, LLC., producers of Elevate/Vail 2012, the global symposium on creating and sustaining special places, announced it will give away an Epic Pass for the 2012/2013 season. The pass, donated by event sponsor Vail Resorts Development Company(VRDC), will be given to the contestant who uploads the most compelling photo and description of their own "special place," to http://bit.ly/QSHBT6 . The contest is open to all.
Constance Woodberry, director of Elevate, LLC and producer of Elevate/Vail 2012 said, "We're very grateful to VRDC for the gift of the pass and very excited to see what comes across the link. It's a big, well-traveled world out there. So, from modern built environments to rarely encountered ancient locales like World Heritage Sites, we expect a wonderful variety of pix and descriptions. All, of course, will be fodder for discussion at Elevate/2012." That event will be held at Antlers at Vail, September 25-27, 2012.
Ms. Woodberry also announced today that Elevate, LLC., will award scholarships for attending the event to students from Yale University, Colorado State University and Colorado Mountain College. Winners will be announced shortly.
Elevate, LLC., is a uniquely innovative global organization with capabilities suited to the performance of feasibility studies, economic benefit analysis, urban design, architecture, civil engineering, water and electronic engineering, quality assurance observation, work force development, social inclusion and economic development.