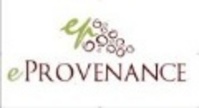 prove a useful spur to improving shipping standards.
BORDEAUX, France (PRWEB) March 26, 2008
Until now, the most critical component of certifiable value to the consumer, provenance (typically defined as authenticity, traceability and knowledge of storage temperatures), has been anecdotal at best, and unverifiable. The eProvenance solution creates a secure, global system to assure the provenance of fine wine from the chateau to the consumer and on to the auction house. eProvenance has launched its system in Bordeaux for fine wine and it is designed to serve any wine region in the world. Currently, the eProvenance system and services are available to wine producers and the professional distribution channel.
The eProvenance system includes three physical components:
-- A semi-active RFID tag placed inside the case to monitor and record temperatures and improve shipping and receiving operations throughout the distribution chain.
-- A passive RFID tag with a unique code attached to the base of the bottle to automate tracking and inventory management, and discourage pilferage.
-- A proprietary, tamper-proof neck seal with a covert code applied at the base of the capsule to authenticate the wine inside the bottle and thwart counterfeiters.
All three components are linked together with their unique identification numbers in a high-speed, encrypted online database. The combined data create an ePedigree for each bottle of fine wine, which consists of authentication data from the chateau, shipment data and temperature records.
During the past six months, over twelve hundred "Intelligent Cases," equipped with temperature-tracking RFID tags from eProvenance, have been sent out from Bordeaux to a variety of locations in the USA, UK, and Japan. The intent of this program is to benchmark the current temperature conditions in the fine wine distribution channel. Participants who receive the results of this benchmarking will work together in a collaborative fashion to ensure the overall "total quality" of fine wine, and possibly, as suggested by Jancis Robinson "prove a useful spur to improving shipping standards." According to Vogt, "Similar to the Japanese automotive industry in the 1980's using Statistical Process Control to achieve continuous improvement, eProvenance aspires to start a positive trend with respect to fine wine."
Inspiration for eProvenance
The idea for eProvenance began to take shape in June 2006 during a lunch with Corinne Mentzelopoulos, owner of Chateau Margaux, one of Bordeaux's first growths, when Vogt asked what she would like to do to protect her wine that was not already being done. "We put all our effort into making the best possible wine, but then it leaves the chateau and we cannot be certain it's handled correctly. I'd like to assure our customers enjoy the wine we made for them," replied Mentzelopoulos. As Maitre of the Commanderie de Bordeaux in Boston, and recently knighted as a Chevalier de l'Ordre du Merite Agricole by the French Minister of Agriculture for his service to the wine regions of France, Vogt asked himself how he might serve the winemakers and wines of Bordeaux. A successful entrepreneur and former teacher at Harvard Business School, Vogt combined his passion for fine wine, his entrepreneurial savvy and his technology expertise to create eProvenance.
The Franco-American team is headquartered in Boston, Massachusetts, with offices in the USA and in Bordeaux and Paris, France. The company has raised more than $1 million in start-up capital from its founders and advisors. eProvenance has exclusive rights for its technology as applied to the global wine industry, and has four U.S. patents pending for eProvenance technology certifying provenance and authenticity of alcoholic beverages using RFID and other technologies through all stages of the distribution channel.
Technorati tags: wine, provenance, wine storage temperature, RFID
For more information, please visit http://www.eprovenance.com, or contact Louise Domenitz in the United States (+1-617-484-2515, louise.domenitz@eprovenance.com) or Jana Kravitz in France (+33 (0)6 72 98 91 54, jana.kravitz@eprovenance.com).
"Intelligent Bottle" is a trademark of eProvenance LLC.