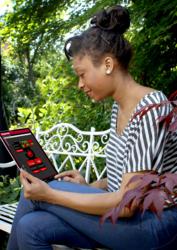 Posting CVs online can increase the risk of falling victim to ID fraud and phishing emails
(PRWEB UK) 11 March 2013
Recent research has revealed that there is an increased use of social media for recruitment with new data from XpertHR reporting that over the past two years, six employers in 10 (59%)* have increased the proportion of vacancies that they advertise on social media platforms such as Facebook and LinkedIn.
This is good news for those looking for a new job, but leading ID fraud expert, Equifax, is urging job seekers to take care when posting CVs online and through social media sites.
As Neil Munroe, External Affairs Director at Equifax explained, people desperately trying to find a new job are also prime targets for fraudsters. "Job seekers have become increasingly reliant on online recruitment sites to secure employment, and this new data highlights the role social media is now playing. However, unfortunately, posting CVs online can increase the risk of falling victim to ID fraud and phishing emails.
"When people are desperately looking for work, they may sometimes place more trust than they should in websites they find and post or provide an enormous amount of personal information online when they upload their CV. There are of course many job recruitment sites that are reputable and secure, but fraudsters are unscrupulous and will use any method to obtain personal information. We are therefore urging job hunters to look closely at the sites they are using to ensure they are legitimate and secure before providing any information."
The Metropolitan Police claims that it takes just 3 pieces of personal information to commit ID fraud. Equifax is, therefore, advising those looking for jobs to be cautious about what information they supply and ensure that they are not revealing too much. Equifax is also warning job seekers not to succumb to 'phishing' emails they might receive asking for information in exchange for possible job interviews.
"It is completely understandable that job hunters are going to want to get their CV out to as many potential employers as possible", concluded Neil Munroe. "But they really must be careful with who and how much personal information they give away."
To help protect job seekers from becoming victims of ID fraud when trying to find their dream job, Equifax has put together the following tips:
TOP TIPS TO PROTECT PERSONAL DETAILS WHEN APPLYING FOR JOBS ONLINE
Don't give out personal information on your CV when posting it online or making it available to others – you can always provide more information at a later date
Ensure that the company or individual that has got in contact with you is genuine by carrying out some background checks on them
Check that websites on which you upload personal details have security locks to reduce the risk of them being hacked into
Never send any account details until you are totally sure that the job you have been offered is genuine and can transfer money securely
Make sure you have virus protection on your computer, which is regularly updated and a Firewall
*experHR – March 2013
About Equifax
Equifax is a global leader in consumer, commercial and workforce information solutions, providing businesses of all sizes and consumers with information they can trust. We organize and assimilate data on more than 500 million consumers and 81 million businesses worldwide, and use advanced analytics and proprietary technology to create and deliver customized insights that enrich both the performance of businesses and the lives of consumers.