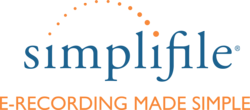 I believe e-recording benefits our customers because it is quick and easy and streamlines the process significantly.
KETCHIKAN, Alaska (PRWEB) March 13, 2013
Alaska continues its efforts to adopt electronic recording (e-recording) statewide, adding three new recording districts that have been enabled for e-recording. With the addition of Ketchikan, Petersburg and Wrangell recording districts, more than half of Alaska is accepting electronic documents through Simplifile, the nation's largest e-recording service provider.
E-Recording is a secure, expedited method of submitting, receiving and recording land documents, such as deeds and mortgages, by enabling users to submit and record everything electronically.
Alaska Escrow & Title Insurance Agency Inc. was the first organization to e-record in Ketchikan Recording District, successfully submitting and recording a mortgage document with the recorder's office using Simplifile's online service.
"I believe e-recording benefits our customers because it is quick and easy and streamlines the process significantly," said Kim Glisson, general manager of Alaska Escrow & Title Insurance Agency Inc. "Our experience with Simplifile has been fantastic; they are so quick to respond and have been super helpful."
The company's Juneau office began using Simplifile's service in February and was anxious to begin e-recording in the new district from their Ketchikan office.
Many title companies, banks, law firms, lien filers and other organizations who submit documents to recording offices all over the U.S. have found that e-recording saves them a significant amount of time and money in comparison to traditional submission methods.
Paper document recording, for example, requires the submission of documents to the recording office by mail, runner or courier service. Often times, the submitting organization waits days to weeks for the document to be returned and recorded, which is not ideal for time-sensitive documents. With e-recording, documents are usually returned and recorded within hours to minutes upon submission.
"The biggest benefit of e-recording is not having to drive to the recorder's office and have someone out of the office for long periods of time," Glisson said.
According to Glisson, their organization has recorded 75 percent of their documents through e-recording and plans to e-record 100 percent as more document types become available at the recorder's office.
"Alaska has such enthusiasm for e-recording, and we are excited to see the progress that has been made with more than half of the state now accepting electronic documents through Simplifile," said Paul Clifford, president of Simplifile.
For more information about e-recording in Alaska, call Simplifile at 800-460-5657 or visit simplifile.com.
About Simplifile
Simplifile is the nation's largest and fastest-growing e-recording service, supporting thousands of e-recording customers including title companies, banks, attorneys, lien filers, and other organizations that create and submit documents to more than 840 local, state, and federal government jurisdictions nationwide. Simplifile's electronic document services save time and the expense associated with traditional document submission methods. Simplifile is focused on building the industry's largest and easiest-to-use e-recording service for organizations of all shapes and sizes. More information about Simplifile may be found at simplifile.com or by calling 800-460-5657.
"Simplifile" is a registered service mark of Simplifile, LC.
# # #