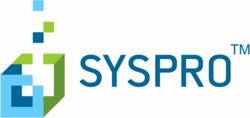 After 18 years with SYSPRO, we continue to leverage our initial investment, and continue to believe in the direction that SYSPRO is going.
Burnaby, British Columbia (PRWEB) November 06, 2012
SYSPRO, a long-standing, global ERP software company, announces the success of its solution in improving operational processes at Cedar Grove Building Products, an independent distributor of residential roofing supplies in British Columbia. With a varied and evolving customer base, Cedar Grove needed ERP software that accommodated for different customer types without being overly complex. They were also looking for an affordable, out of the box solution that could scale with them as they continued to grow their business rapidly. SYSPRO's ERP software has been an ideal fit from the start and Cedar Grove continues to leverage their ERP system as their business' needs have evolved, from accounting improvements to a recent focus in 2012 on electronic data requests.
Cedar Grove's business was rapidly expanding and the distributor decided that it was time to move away from manual accounting procedures and bring on SYSPRO's automated ERP software. The SYSPRO ERP accounting modules have greatly helped with improving efficiency and accuracy throughout the department. Cedar Grove is now relying on SYSPRO's basic accounting modules, including Accounts Payable, Accounts Receivable, General Ledger, Purchase Orders, Sales Orders, Sales Analysis, Report Writer and Quotations. Cedar Grove does not have very complicated needs and has benefitted from the cost effective, out of the box ERP set up from SYSRPO with all the functionality and the features they need to run their business more efficiently and accurately.
"[SYSPRO is] an extremely stable system," shares Thorsten Knees, Controller, Cedar Grove Building Products. "We use the modules right out of the box, and the upgrades have been very simple. Recently we implemented a fairly major upgrade that took only an hour to complete. It's nice to know that SYSPRO is scalable to our future needs."
In addition to an ERP solution that could scale easily as their business evolved, Cedar Grove was also looking to easily and efficiently manage different customer types and accommodate recent requests for digital data. SYSPRO's flexibility makes it a simple process for the Cedar Grove team to meet their diverse customer requirements; offering a digital experience for those companies ready for it, and keeping electronic data to a minimum for those customers that prefer paper communications. Roofing supplies is not the most technologically driven business, however the landscape is evolving with the growth of digital solutions and software options. Cedar Grove anticipates that some of their larger customers will soon make demands, such as requiring EDI, which the SYSPRO ERP software will accommodate seamlessly. Cedar Grove is poised to make transitions and upgrades with ease.
"After 18 years with SYSPRO, we continue to leverage our initial investment, and continue to believe in the direction that SYSPRO is going," Knees says. "It helps that the system is affordable – Cedar Grove and Precision Metals run under one license, and we've never had to compromise on functionality. In addition, we have a high degree of comfort with the people who provide support. Over the better part of two decades, SYSPRO has definitely earned our trust."
About Cedar Grove
Cedar Grove Building Products is an independent distributor of residential roofing supplies in British Columbia. Founded in 1975, Cedar Grove has seven branches and approximately 50 employees. A separate company, Precision Metals, with some 25 employees, split off from Cedar Grove in 1998, but remains closely associated. For more information visit http://www.cgrs.ca/
About SYSPRO
SYSPRO, formed in 1978, has earned the trust of more than 14,500 companies globally for its suite of visionary software that enhances the competitive thrust of small/mid-sized manufacturers and distributors. The company's adherence to developing technology based on the needs of customers is among the reasons why SYSPRO enjoys one of the highest customer retention rates in the industry.
For more information about SYSPRO and its proven track record of increasing operational efficiency in all facets of accounting, manufacturing and distribution, visit http://www.syspro.com
All company names and products mentioned in this release are trademarks or registered trademarks of their respective holders.