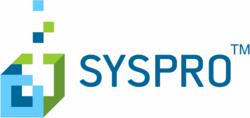 DVI ultimately chose SYSPRO for its solid reputation and global track record, as well as the ease of use and functionality of its ERP system.
Burnaby, British Columbia (PRWEB) September 11, 2012
SYSPRO, a global, independent Enterprise Resource Planning software vendor, announces the selection of its ERP solution by DVI Lighting Inc., an Ontario-based designer and distributor of residential lighting solutions in Canada. 3B Research and Consulting was charged by DVI with selecting and helping to implement a new ERP application. Rapidly growing DVI needed to streamline and improve its warehouse management processes with a software solution that could boost efficiencies and cut costs. DVI ultimately chose SYSPRO for its solid reputation and global track record, as well as the ease of use and functionality of its ERP system.
"DVI brought us on board to help find the right ERP product for their needs," says Alec Pestov, Vice President of Business Development, 3B Research and Consulting. "They wanted to make their staff more efficient at processing tasks. They were expanding their warehouse. They were looking for a system with the functionality that could match their specific needs. All in all, they were looking for a modern, well-supported software system that could help them save money and make things easier on everyone. SYSPRO fit the bill perfectly."
Currently, DVI is using an out-of-date ERP and WMS software system that does not accommodate their warehouse's rapid expansion and lacks support from the company that created it. DVI brought in 3B Research and Consulting both to spearhead the selection of the new software solution as well as facilitate the transformation and exchange of information between the SYSPRO ERP software and other applications.
"Our current system is holding us back – not only is it difficult to use, but it's costly to support," shares DVI CEO Robert Francis Borg. "Implementation of SYSPRO is going full steam ahead. We are anticipating the improvements to our operations with SYSPRO and can't wait to have the new system fully up and running."
While various different ERP systems were evaluated, DVI ultimately went for SYSPRO. DVI staff found the SYSPRO system the most intuitive and straightforward to use. With SYSPRO, training new staff will be easier and will involve a faster learning curve than previously. The functionality of SYSPRO was also the right fit for DVI's warehouse management needs and will allow them to seamlessly expand their warehouse operations. All in all, SYSPRO was chosen as the best solution for improving processes and boosting efficiency.
About DVI Lighting
DVI Lighting is the leading designer and distributor of residential lighting in Canada. With over 80 staff in Toronto, 40 sales representatives across North America, and full time staff in China overseeing over a thousand workers at the assembly facilities there, DVI has become a major player in the lighting industry in Canada as well as having entered the teeming waters of the American market. Please go to http://www.dvcanada.com/ for more information.
About 3B Research and Consulting
3B Research and Consulting is an independent ERP consultancy that provides services that range from finding the right ERP system to project managing ERP implementations for its clients. 3BRC is independent from the ERP vendors and focuses on identifying the best strategic IT direction for its clients, regardless of the vendor preferences or implementation decision. For more information please visit http://www.3BResearch.com
About SYSPRO
SYSPRO, formed in 1978, has earned the trust of more than 14,500 companies globally for its suite of visionary software that enhances the competitive thrust of small/mid-sized manufacturers and distributors. The company's adherence to developing technology based on the needs of customers is among the reasons why SYSPRO enjoys one of the highest customer retention rates in the industry.
For more information about SYSPRO and its proven track record of increasing operational efficiency in all facets of accounting, manufacturing and distribution, visit http://www.syspro.com
All company names and products mentioned in this release are trademarks or registered trademarks of their respective holders.