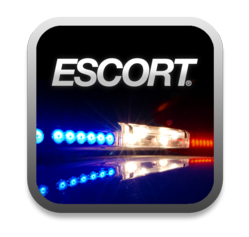 Prominent industry experts rate ESCORT as the leading provider of the most advanced radar and laser defense on the market.
New Orleans, LA (PRWEB) May 07, 2012
ESCORT Inc. (ESCORTinc.com), designer and manufacturer of the world's best premium automotive accessories, is debuting its all-new ESCORT SmartRadar™ Bluetooth Enabled Radar/Laser Detector. A supercharged, out-of-sight radar/laser detector with built-in Bluetooth® wireless technology, the new SmartRadar™ unit is designed to connect easily with ESCORT Live™, ESCORT's multi-award winning ticket protection network. Both products will be featured at the CTIA Mobile Wireless Show's two press events this week in New Orleans.
"Prominent industry experts rate ESCORT as the leading provider of the most advanced radar and laser defense on the market," said Tim Coomer, ESCORT Product Development Vice-president. "Our new SmartRadar™ gives drivers a best-in-class out-of-sight radar detector that comes ready-to-use seamlessly with our ESCORT Live™ ticket protection app for their smartphone."
ESCORT will debut the completely new SmartRadar™ out-of-sight radar/laser detector with built-in Bluetooth® wireless communications and will be featuring its award-winning ESCORT Live™ ticket protection app at the two major CTIA press gatherings: ShowStoppers @ CTIA 2012 (6:00 to 9:00 pm, Monday, May 7th, Astor Crowne Plaza, Canal Street at Bourbon, downtown New Orleans) and the PEPCOM MobileFocus event (7:00 to 10:00 pm, Tuesday, May 8th, Hyatt Regency, 601 Loyola Avenue, downtown New Orleans). ESCORT invites press and media attendees to visit their booth for up-close live demonstrations at both press events.
The new SmartRadar™ detector, when connected with the award winning ESCORT Live™ ticket protection app, provides a complete ticket protection technology and road awareness that is unmatched in the industry. SmartRadar™ continues ESCORT's dominance of the important "Drive Smarter" theme.
"ESCORT SmartRadar™ helps drivers to drive safer by giving them the most complete and the most advanced driving information and awareness protection available," Coomer added. "With the ESCORT Live™ ticket protection app's advanced notifications, drivers are prepared, not surprised."
ESCORT's new SmartRadar™ device is a complete, supercharged, quick-install radar/laser detector with built-in Bluetooth® wireless technology for connection to mobile phones and other Bluetooth® devices. Small and compact, SmartRadar™ is designed to quickly and easily mount on the driver's windshield out-of-sight, directly behind the rearview mirror. SmartRadar™ has two display options. Drivers can use their smartphone and the connected ESCORT Live™ app to display SmartRadar™ performance and features, or, use a miniature display-controller for attaching to the rearview mirror which provides direct control and display of the SmartRadar™ unit.
SmartRadar™ includes full X, K, and SuperWide Ka radar capability, digital signal processing for superior range and reduced false alarms, ESCORT's patented Mute and AutoMute functions, alert reporting using both audible and visual band alerts and much more.
But the real benefit of the new SmartRadar™ unit is its seamless connectivity to the award-winning ESCORT Live™ ticket protection app. Once connected, drivers have instant access to active radar and laser threats as well as all of the many alerts and benefits of the real-time shared alerts passed through the Live™ app network.
Repeatedly called out in prominent reviews as a leading new technology (Edmunds 'top ten best new product', Popular Mechanics Editor's Choice and a Car and Driver 'Top Ten Most Promising New Technology' award winner), ESCORT Live™ continues receiving national market exposure. Added to the long list of accolades, ESCORT Live™ was recently named a CNET 'must see' new product.
ESCORT Live™ uses Bluetooth technology embedded in SmartCord Live™ cords and a unique app for the driver's smartphone. When alerts are detected, they are transmitted to the ESCORT Live™ "cloud" and then broadcast across the ESCORT Live™ network, notifying drivers of potential ticket threats. In addition to network alerts, the new smartphone app technology provides ESCORT's industry-leading Defender® database of red light and speed-ticketing camera locations and speed traps as well as ESCORT's patented GPS features including posted speed limit information, over-speed limit alerts, live traffic for route optimization and more.
Unique to the radar detector ticket protection category is the ESCORT Live™ community's real-time national reach and scale. Currently there are more than 1 million ESCORT and BELTRONICS ESCORT Live™ compatible radar detectors in use throughout North America. Multiply this data gathering and sharing process by millions of miles and millions of driving hours and the result is a nation of protected ESCORT Live™ drivers.
The ESCORT Live™ app features map and dashboard views with multiple alert settings based on user preference.
For more information on the new ESCORT SmartRadar™ radar/laser detector, ESCORT Live™ ticket protection app and ESCORT's complete line of premium automotive products, visit ESCORTinc.com or call the company direct at 800.433.3487.
About ESCORT Inc.
ESCORT Inc. is the leading manufacturer of high-performance radar and laser detectors, the patented ESCORT Live™ real-time ticket protection network, commercial fleet ESCORT SmartOffice™ rugged mobile PC, ESCORT MobileTV™, Guardian Alert reverse obstacle detection systems, Entourage GPS-enabled navigation and tracking products, ESCORT QuickStart™ and other Drive Smarter products. ESCORT manufactures products under the ESCORT, PASSPORT, REDLINE, SOLO, Vector and BELTRONICS brands. The company is headquartered in West Chester, Ohio, with its principal manufacturing facility located in Mississauga, Ontario, Canada.
Facts on radar detectors and speeding tickets:

Radar detectors are legal in 49 states (only Virginia prohibits their use)
According to ESCORT, more than 50 million drivers receive a speeding ticket in the United States each year – about one in every four drivers
According to trafficticketsecrets.com the average speeding ticket costs $150.00 and the average insurance premium increases $900 over the course of three years
Editorial Contact:
Ron Gividen
513.870.8500
press(at)escortinc(dot)com