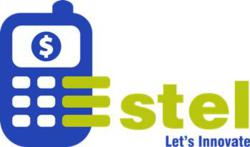 NCR, India (PRWEB) February 28, 2013
After making its presence felt emphatically in the Asia, Middle East & Africa for over 5 years, with 25 successful deployments in 19 countries, Estel Technologies announced its entry into the Latin America region, and takes on the challenge of competing with other MFS players active in the region.
Many countries in Latin America have realised the benefits of allowing Mobile Wallet/Mobile Money/Mobile Banking services which helps the unbanked and under banked populations achieve financial inclusion, thus helping their country's economy grow. The central banks in some countries have already released policies to this effect, while others are likely to do so soon.
Estel has already firmed up some partnerships in the region and its market penetration will primarily be through an aggressive partner plan with an objective to have a partner in each of the Latin American countries. On the technology level, Estel will be offering its mobile commerce platforms in LATAM in Spanish language options. The company's website in Spanish language has been launched today at http://www.esteltelecom.com/es/ .
Estel will participate & exhibit in the forthcoming 'Mobile Money Americas' event in Mexico City on 16th & 17th April, 2013 where it hopes to meet and interact with some industry experts, prospective clients and prospective partners from the region.
Speaking on the occasion, Mr. Raj Hajela, MD of Estel Technologies said, "After making a significant impact in most other regions with high 'cash economy' countries, it's time to expand our reach into new markets to meet our growth objectives. It has taken more than a year's effort by Estel's team to reach our readiness to move into Latin America. It's a difficult market but we are ready to meet the challenge & achieve an aggressive presence in this continent through partners who understand the market well."
In case you would like to meet up with the Estel team at the Mobile Money event in Mexico City between April 15–18, 2013, please send a request to info(at)esteltelecom(dot)com OR call +91 98 110 31511.
About Estel Technologies
Estel Technologies is a specialist m-Commerce technology company offering m-Commerce software platforms like Mobile Banking, Mobile Money, Mobile Remittance, Mobile Payments, e-Recharge, Voucher Management and other related value added solutions serving 25 customers in 19 countries across the globe.