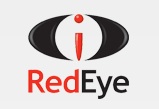 "RedEye is now bringing their experience and knowledge to the US market to help companies build their own success stories."
Montclair, NJ (PRWEB) January 22, 2013
RedEye, the leader in behavioral marketing solutions will be attending eTail West 2013 from February 25 – 28. The conference will be held at the JW Marriott Desert Springs in Palm Desert, CA and is designed to help participants gain efficient measurable strategies to increase profits and maximize today's emerging channels.
Mark Patron, CEO of RedEye International will be a roundtable moderator at the pre-conference Email Optimization, Personalization and Segmentation Summit on February 25. He will be leading a discussion on how to optimize email marketing in 2013 with a focus on doubling email revenue, improving conversion and increasing ROI. "RedEye has had great success in the United Kingdom market for 15 years," said Maria Alves-Schemetow, Vice President, Marketing for RedEye Inc.. "RedEye is now bringing their experience and knowledge to the US market to help companies build their own success stories."
RedEye will be exhibiting in Booth 613 and will offer special incentives. Visitors will learn how to recapture lost sales through the use of behavioral email to help improve online conversion and ROI. Retailers are realizing the importance of responding to customers sooner to recapture lost sales and increase revenue.
For more RedEye information please visit RedEye's website or call 1-800-291-1327.
About RedEye:
Established in 1997, RedEye is the leader in behavioral email solutions. RedEye offers an integrated service of web analytics, email marketing and website usability focusing on analyzing user behavior to increase online conversion and improve customer return on investment. RedEye assists global companies specializing in the insurance, retail, non-profit and financial services industries in growing their ecommerce business. RedEye has offices in the United Kingdom, Germany and the United States.