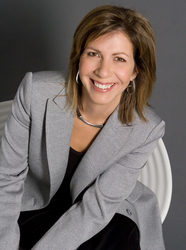 Ridgefield, CT (PRWEB) January 15, 2009
Leonora Valvo, CEO of the award winning SaaS based event management suite, etouches, selected as an official Women of Innovation Finalist for 2009 in the Entrepreneurial Innovation and Leadership category by Women of Innovation Planning Committee.
This unique program honors Connecticut's most outstanding women in science and technology. The awards dinner will be held on January 29, 2009 at the Aqua Turf in Southington, CT.
As a life-long innovator Leonora Valvo has launched and led three companies in the travel and conference industry. Her vision for turning inefficiency into opportunity by leveraging technology led her to develop the first software-as-a-service (SAAS) solution, etouches, to support the event management lifecycle.
At the risk of her event-services company, Leonora redirected the business to invest in a software solution set that would revolutionize the way professionals execute conferences and events. Valvo led the company to deliver a powerful, fully-integrated multi-lingual suite of software applications to support her global clientele. The solution provides a 360 degree view of an event plan - traditionally managed by multiple spreadsheets and documents - in portal with modules that streamline the project start to finish. With etouches, a single-view online event management tool, clients from associations to corporations, conference planning firms to trade show companies can manage every aspect of organizing and executing an event including event registration, event budget management, gala seating, event marketing and more for 20 people to thousands, affordably and efficiently.
The value of this technology innovation creates savings in time and money, both frequently reduced by as much as 30%.
The results are proof positive her risk paid off. Within three years, she has turned an event services company into a leading software solutions provider with capabilities few event firms can match. Her leadership has been a catalyst for earning etouches a ranking of 992 on the prestigious Inc. 500 list of America's fastest growing companies.
About etouches®
etouches® is a SaaS based suite of integrated event and meeting tools backed by expert event professionals to support every aspect of event planning and execution. Developed in collaboration with customers, this innovative technology is affordable, easy-to-use, collaborative, and fully customizable. It streamlines all phases of the event lifecycle, from planning through to post-event analysis, delivering concrete savings. Read more at http://www.etouches.com
###