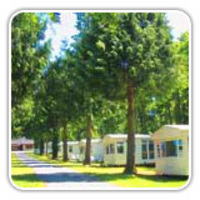 Northwich, Cheshire (PRWEB) March 5, 2009
Offering the flexibility to design a self-catering holiday that meets families exact needs and budget, Eurocamp is always a popular holiday option. And now offering discounts of up to 40%* on spring and summer getaways, there's never been a better time to book.
So book between Tuesday 3 and Tuesday 31 March and save £100s off the price of a holiday. Also, benefit from the peace of mind and full financial protection that comes from ABTA and ATOL bonding and Eurocamp's redundancy cover facility.
Save up to 40% on holidays in April, May and June - including Easter and May half-term
A seven night stay at La Baume, in Fréjus, on the French Riviera, (Departing 13th April during the Easter holidays), staying in a 3 bedroom Comfort mobile home (sleeps up to eight, 4 adults max), now costs just £268.
One of the most popular parcs on the Riviera, La Baume is a lively and well-equipped parc offering a wide range of amenities including two fabulous pool complexes - indoor and out - as well as two bars, restaurant, tennis courts, play area, take away and fitness room. There is also a number of stunning beaches nearby.
Located just 2.5 miles from the coast and the medieval town of Fréjus, the parc is easily accessible as a Fly-drive option from Nice airport, just 36 miles away.
Save up to 20% on holidays in July and August
A seven night family holiday at Les Ecureuils, in St Hilaire-de-Riez, in the Vendée during the summer holidays (departing 28 August), staying in a 3 bedroom Superior mobile home (sleeps up to eight, 4 adults max) with decking to make the most of the outdoor living space, now costs just £582.
A friendly and attractive parc with an excellent pool and close proximity to the beach, Les Ecureuils is a firm favourite with young families.
It is superbly positioned with a wide beach just across the road with golden sands stretching for miles. On parc there's a fabulous outdoor pool with a waterslide as well as an indoor pool.
Just 3.5 miles from the authentic seaside resort of St Hilaire-de-Riez, Les Ecureuils benefits from the warm climate of the Vendée coast (with an estimated 200 plus days of sunshine per year) making it an ideal holiday for sun seekers.
Save up to 15% on holidays in September
A seven night break at La Croix Du Vieux Pont, Berny-Rivière, in the Paris region, (arriving on 19 September) staying in a two bedroom Comfort mobile home (sleeps up to seven, 4 adults max) with decking, is now just £244.
This is a first class parc - easily reached from Calais or Paris - with excellent facilities and a wealth of sightseeing opportunities on offer.
Beautifully situated in the Ainse Valley beside a gently flowing river, La Croix Du Vieux Pont is as attractive as it is relaxing. As well as three pools there is also a charming terrace bar and restaurant housed in converted rustic farm buildings. And with three lakes on the parc, it's ideal for a spot of fishing or boating.
Nearby, the forests of Compiègne make for delightful walking and for golf enthusiasts, reduced green fees are offered to Eurocamp customers on a neighbouring course.
Located just 45 miles from the centre of Paris, La Croix Du Vieux Pont is ideally located for sightseeing in the city of lights, or why not take a trip to Disneyland Resort Paris®, just 55 miles away, for a day out the whole family will remember.
Act quickly to take advantage of these savings and book before Tuesday 31 March by visiting http://www.eurocamp.co.uk or calling Eurocamp on 0844 406 0552.
###