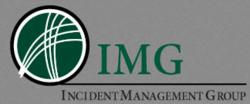 The Korean conflict has its periodic ebbs and flows.
Los Angeles, CA (PRWEB) March 29, 2013
The Incident Management Group, Inc. (IMG), a leading Global Security Consulting Firm, is proud to announce a two-part informative blog series on security issues on the Korean peninsula. As tensions escalate between North and South Korea, corporations doing business are wise to prepare evacuation plans for expatriate employees so as to not be caught unprepared in the event of further escalation of Korean tensions.
"The Korean conflict has its periodic ebbs and flows," said Chris Hagon, CEO of IMG. "With recent regime change in North Korea has come great uncertainty and the need for global corporations to have employee / expatriate evacuation plans for their staff in South Korea is paramount. Should a major escalation occur, good corporate security planning means being prepared even to the level of expatriate evacuations."
For more information, go to – http://www.theimg.com/crisis-management-consulting-and-support.html
Korean Employee Security
Many corporations have employees in South Korea. Good corporate security planning involves developing an evacuation plan for expatriates in the event of a Korean crisis. This article points to the need for corporations in South Korea to form a coherent corporate security and evacuation plan. This article details thoughts on how to construct well-thought-out, detailed contingency plans to evacuate their expatriates (as well as employees who may happen to be in the Republic of Korea) and business continuity plans to ensure disruptions to business operations are held to a minimum.
About the IMG Group
The IMG Group is a leading International Travel Security Consulting firm. Corporate or business organizations concerned about their need for detailed and robust travel security planning can reach out to the IMG Group for assistance. The company's expert security consultants provide services such as executive, employee, VIP, and expatriate travel security, risk and threat assessments, workplace violence prevention, crisis management planning, and more.
Web. http://www.theimg.com
Tel. (877) 887-9914