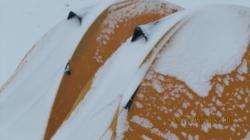 Tibet Everest Base Camp trek with local Tibet travel agency
(PRWEB) March 14, 2013
Spring and autumn time in the Himalayas is the perfect time for the Everest Base Camp Trek. Tibet Ctrip Travel Service-TCTS (http://www.tibetctrip.com) has been helping educate travelers about trekking opportunities in Tibet and now releases newly updated information about making the trekking adventure to Everest Base Camp. The time from late April to end of May and September is the perfect time of year to set off on this adventure of a lifetime. This four day trek in the Himalayas puts travelers right in the heart of stunning mountain scenery as they wind their way towards the base of the world's tallest mountain. TCTS wants travelers to be well prepared for their journey, a few interesting facts will help trekkers begin preparing.
The trek begins at about 4300 m (14,000ft) and ends at over 5000m (close to 18,000 ft). A typical itinerary includes a few days in Lhasa for acclimatization. During this time travelers will learn about Tibetan culture and their native Tibetan guide accompanies them to famous sites like Jokhang Temple, Potala Palace, and Barkhor Bazaar. To start the Tibet tour off right, it is important to rest, relax, and drink lots of water. The altitude can make the trek physically challenging so appropriate acclimatization is critical.
The weather can get below freezing at night, and morning will still be quite cool. Once the sun is overhead and trekkers set out, they can warm up pretty quickly. For Tibet travel in the mountains layering is the way to go, this includes a good base layer that wicks away sweat and dries out quickly. Comfortable and well broken in hiking shoes are also a must. On trekking days, trekkers need to eat a very high calorie diet and drink lots of water. Many who feel the effects of the altitude lose their appetite but it is important that trekkers eat as much as possible even if they don't feel hungry.
TCTS makes it easy to trek Tibet by providing camping gear such as tents, sleeping bags, cooking equipment, and food. There is vehicle access on the Everest Base Camp trek so support staff will drive ahead to set up tents and prepare meals for trekkers at each day's camp. All trekkers need to carry are the items they may need throughout the day.
The most important thing to remember on the Everest Base Camp trek is to have fun and enjoy the breath taking mountain scenery! Long hikes are great for creating new friendships; for those looking cut costs without taking away the experience of a private tour, TCTS is more than happy to match small travel groups with other small travel groups. TCTS looks forward to helping travelers live out their Tibet travel dreams. With regards to the Tibet travel permits for the Mt. Everest tour, travelers had better contact the local agency to get the first hand and latest information.
Devin Moore provided this new release. Devin is a travel writer and independent economic analyst based in Springfield, Missouri USA. In partnership with local Tibet travel agency TCTS (tibetctrip.com), Devin Moore works to spread awareness of Tibet and its people through publishing Tibet travel information.