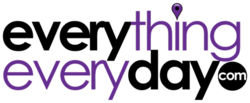 The Internet has become an integral part of consumers' local commercial activity, and it is critical that local businesses begin to re-evaluate how they are spending their marketing dollars to reach these local consumers
New York, NY (PRWEB) March 25, 2013
EverythingEveryday.com, an operating business of eCyberMedia Inc, today announced that it has launched a local search service that helps consumers discover and connect with local merchants in their neighborhoods.
EverythingEveryday helps people find the best local businesses through trusted content, local expertise and user-friendly tools. By delivering local market content, including user reviews, editorial reviews and ratings on local businesses, EverythingEveryday.com empowers consumers to make informed decisions about where to spend their time and money.
The company has developed an extensive database of US business listings and categories, aggregated consumer ratings and reviews of local businesses, and has secured partnerships with leading local news portals. Features include directions and location maps by Google Maps, local comparison shopping tools, and full Facebook and Twitter integration.
According to a recent study by BIA/Kelsey, nearly all consumers (97 percent) use online media (whether it is online or on smart phones) when researching products or services in their local area before making a local purchase. "The Internet has become an integral part of consumers' local commercial activity, and it is critical that local businesses begin to re-evaluate how they are spending their marketing dollars to reach these local consumers," says EverythingEveryday.com founder Tony Kanakaris.
EverythingEveryday.com plans to aggressively grow its database of business listings, user reviews and ratings, with a unique focus on improving how consumers find local businesses. As a fresh start-up, EverythingEveryday.com is focused on building a platform of direct local marketing tools for local businesses who are seeking cost effective marketing strategies where transparency to both consumers and advertisers is foremost.
The company has established various syndication and content partnerships that enables merchants to reach out to local consumers by having their business listing data syndicated to over 100 local search providers including Google, Yahoo!, Bing, and YellowPages.com.
About EverythingEveryday.com
EverythingEveryday.com is a leading online local search directory and shopping comparison site that connects consumers with local businesses through a variety of innovative digital marketing platforms. The company earns revenues through search and display advertising, and through premium commercial services directed to local businesses. EverythingEveryday.com's direct competitors include CitySearch, Yelp, MerchantCircle, and Local.com. For more information, visit: http://www.EverythingEveryday.com.