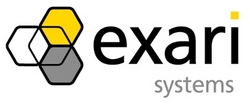 Our customers, particularly in heavily regulated industries such as insurance, banking and accounting, understand the benefits that document assembly brings in efficiency, compliance and risk reduction
Boston, MA (PRWEB) November 23, 2009 –
Exari Systems, the enterprise contract automation software company, is moving into its expanded US Headquarters today in Boston's Back Bay. The company had opened offices in Boston last year after receiving funding from Beacon Equity Partners and has now outgrown that space. The new offices will accommodate the growth experienced in the past year as well as providing room for expansion.
"We have virtually doubled in size over the past year," said Exari President Terry Lee. "Our customers, particularly in heavily regulated industries such as insurance, banking and accounting, understand the benefits that document assembly brings in efficiency, compliance and risk reduction. We are bringing on more staff to support the increasing demands of our existing customers and a sizeable number of new customers."
The new offices are located at 745 Boylston Street, Boston, MA 02116. All company email addresses and phone numbers remain the same.
Exari (exari.com) is a global leader in document automation for large enterprises. Exari's intuitive web-browser interface empowers business people to create their own contracts using the templates created by their legal department. This approach accelerates the contracts process and reduces the burden on busy legal departments. The Exari system significantly reduces costs, cycle time and risk, and is used worldwide by legal, procurement, sales, insurance, banking and government professionals. Customers are supported from Exari offices in Boston, London, Munich and Melbourne. Try a demo of our NDA or Services Agreement.
###