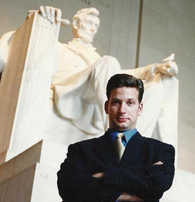 The demand for elite executive assistants in the world is overwhelming
Los Angeles, Calif. (PRWEB) March 15, 2013
Brian Daniel -- founder and director of The Celebrity Personal Assistant Network -- has long been regarded as one of the top headhunters for celebrities and the high net worth, and has moved beyond placements for executive assistants by adding estate managers to his list of services.
Brian Daniel's retained search firm isn't your run-of-the-mill employment agency because it specializes in assistants for high net worth families, executives and business leaders. After working as a celebrity personal assistant to Hollywood A-list, billionaires and royalty, Daniel decided to start his retained search firm to cater to the jet set crowds.
While other employment agencies have a "one size fits all" approach, Daniel's one of a kind consultancy only offers assistants for both domestic and corporate environments. So whether you want a personal assistant or estate manager, the team at Celebrity Personal Assistant Network can help.
The company started by making placements in major U.S. markets like Los Angeles, New York City, Chicago, San Francisco, and Miami, but quickly expanded to include all territories in the United States and abroad. "The demand for elite executive assistants was far beyond my expectations," says Daniel. "After launching my company I became an international employment agency because people from all over the world were hiring me to find them the perfect executive assistant."
Brian Daniel is the world's only executive assistant headhunter who has worked with celebrities, billionaires and royal families, which is why clients and candidates flock to the company – usually through word of mouth referrals. There's no shortage of domestic staffing agencies that try to cater to celebrities, but the high-volume "Jack of all trades" business model prevents other employment agencies from offering personalized service. Daniel's company works 24/7/365 to meet the demands of his discerning clients, many of which are uber-successful doctors, lawyers, hedge fund managers, real estate moguls and heads of state.
Never before have executive assistant jobs been in such demand, which is why Daniel decided to specialize in placements for CEOs, executives and celebrities. There are over 1,200 billionaires in the world, almost half of which live in the United States. Only about 100 billionaires combined live in Los Angeles and New York City, so the rest are scattered throughout the country. "I regularly get billionaires calling me from the Midwest and the South because they want to relocate a world-class executive assistant who has experience managing estate staff and private jets," says Daniel. "The bottom line is that the super-rich need small armies of lifestyle managers to meet their needs, and there is a shortage of talent."
For more information about hiring an executive assistant, estate manager, personal assistant or private concierge, visit http://www.FindCelebrityJobs.com.