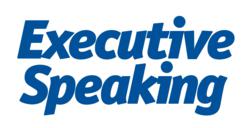 SOUTH AUSTRALIA, Australia (PRWEB) November 03, 2012
Renowned Australian corporate speech coach Darren Fleming recently travelled around the globe to bring his distinctive skills to the United States. Fleming will be consulting in Portland, Seattle, San Francisco and Oregon from October 31 to November 15. During his Pacific tour, he will assist clients with public speaking and presentation skills, as well as offer his unique take on American politics.
"I am an expert in communications/public speaking and can offer an Australian perspective on the winning speeches of the presidential election," said Fleming, the founder and director of Executive Speaking.
Through his company, Fleming provides executive, event and sales pitch coaching, group presentation training, and a variety of other services. Presentation skills differentiate leaders from followers, according to Fleming. To be effective, he says, leaders must promote their ideas and generate support for their vision. That's where his corporate speech coaching can help. Fleming helps CEOs, managers and other leaders master the presentation skills they need in the corporate world to convey credibility and expertise, as well as foster confidence and trust.
Fleming has developed an Executive Speaking system that shows his students how to go from being nervous and bland to commanding, intriguing and inspiring. His process can also help experienced presenters make their presentations more interesting and attention-getting to their audience. In essence, Fleming transforms business leaders into extremely poised and effective speakers.
"I take CEOs and other talented leaders and show them how to deliver their message so they can stand out in their market places as thought leaders who need to be listened to," he said.
The uniqueness of Fleming's coaching style stems from his analysis of communication from a sales perspective. His revolutionary techniques center on how people sell their message. Selling is something Fleming is intimately familiar with, having previously worked as a door-to-door vacuum cleaner salesman, telemarketer and telephone debt collector. Today, he incorporates some of those same selling skills into his captivating presentations and corporate coaching.
For more information about Executive Speaking and its corporate coaching services, please call (503) 610-3185. Or visit http://www.executivespeaking.com.au to download a free copy of Fleming's "Top Ten Secrets of Highly Effective Speakers."
About Darren Fleming
Darren Fleming is the founder and director of Executive Speaking, which helps business leaders enhance their presentation skills, confidence and effectiveness in the marketplace. His company provides individual corporate coaching, group training and engaging presentations on various topics. Fleming has trained thousands of business leaders across Australia, including CEO's from some of the country's most innovative and influential organizations. He has delivered more than 500 presentations and been featured in prominent media outlets such as the Sydney Morning Herald, BRW and Management Today. A gifted orator, Fleming has the distinction of being the two-time national champion for "Impromptu Speaking". He is based in Adelaide, South Australia.