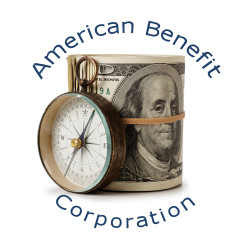 American Benefit Corporation specializes in developing strategic solutions to executive benefit needs.
Rutland, VT (PRWEB) April 30, 2012
According to James Herlihy of the American Benefit Corporation nonqualified deferred compensation has renewed importance in a second Obama Administration. As the political landscape – on the presidential level – becomes clearer it appears that President Obama will be running against Governor Romney. The tax positions of both candidates could not be more different.
President Obama has repeatedly called for an income tax increase on the wealthy, which is anyone earning in excess of $250,000 per year. Governor Romney, on the other hand, has stated his intent to decrease income taxes in an effort to stimulate job creation. Political commentators continue to tell us that the election is primarily about the economy and taxes. If President Obama is reelected and the Democrats pick up a few seats in the Senate, an income tax increase becomes almost a certainty.
For those higher earners who are corporate executives Nonqualified Deferred Compensation, regulated by IRC 409(A), offers an opportunity for current income tax reduction. It also offers the opportunity to avoid capital gains taxes on investment changes and possible state tax exemption when the funds are distributed.
IRC 409(A) provides detailed guidance concerning the structure of a Nonqualified Deferred Compensation Plan. Some of the more important provisions relating to taxes are as follows: