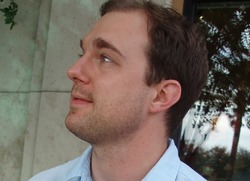 The TripIt API integration with Expens'd really shines a spotlight on TripIt's core benefit of bringing together all the pieces of a trip to make travel easier and more productive
Winter Park, FL (PRWEB) January 27, 2009
Atlantic Dominion Solutions (ADS), a leading developer of custom business applications, today announced it has integrated its hassle-free expense tracking application, Expens'd, with the API of the popular travel itinerary and trip planning service, TripIt. As one of the first applications of its kind to link with TripIt, Expens'd is setting a new standard for easy business expense management while also paving the way for ongoing expansion by introducing the company's applications to a vast new audience.
Expens'd helps businesses eliminate the hassle of expense management by making it easy to track and report on expenses from anywhere. From their Expens'd profiles, business travelers will now be able to assign individual expenses to elements of a TripIt itinerary - flight, hotel, meals, etc. - and easily manage travel-related expenses without working manually in a spreadsheet.
"The TripIt API integration with Expens'd really shines a spotlight on TripIt's core benefit of bringing together all the pieces of a trip to make travel easier and more productive," said Scott Hintz, Co-Founder and Vice President of Business Development at TripIt. "We're delighted to have Expens'd as one of our first API developers addressing this business traveler need."
By linking Expens'd with the TripIt API, ADS can impart the simplicity and efficiency of its applications to a multitude of new users, many of them squarely within the company's target market. Additionally, as a model for continued growth, it's the first step for ADS in a long-term strategy aimed at identifying new integration opportunities for Expens'd as well as the company's other business applications, such as Scrum'd and Prioritiz'd.
"This is an excellent opportunity for us to gain exposure with an audience that already uses technology to make their lives easier," said Robert Dempsey, CEO of ADS. "Our custom applications can do a lot to help people streamline business operations - Expens'd is only one example - so we're looking for ways to demonstrate our capabilities by enhancing the solutions people already use."
About Atlantic Dominion Solutions
Based in Winter Park, Florida, ADS specializes in developing custom, web-based applications that enable people to simplify their lives, build successful businesses, engineer new ideas, and otherwise turn visions into reality. We use Ruby on Rails to build flexible, database-backed applications that can be deployed quickly, scaled easily, and maintained with minimal effort. Our approach is founded on a commitment to constant communication with our clients through a variety of traditional and technological channels - that's how we ensure ADS delivers exactly the solutions our clients need, down to the very last detail.
We are perpetually active in the application development community; our founder and CEO, Robert Dempsey, is a frequent speaker at conferences nationwide. For more information about ADS, please visit techcfl.com.
About TripIt
TripIt helps people organize their travel plans no matter where they book--including on more than 350 websites. Travelers just forward their travel confirmation emails to plans@tripit.com and automatically get a master itinerary with all their plans, plus daily weather, local maps, city guides and more. It's easy to access TripIt from a mobile device or personal calendar--or from a blog, LinkedIn or Microsoft Windows Live. It's also easy to share and collaborate on TripIt itineraries with friends and colleagues. TripIt is growing quickly and has raised $6.1 million from investors, including O'Reilly AlphaTech Ventures, European Founders Fund and Sabre Holdings. TripIt has also received honors from Mashable, PhoCusWright, TechCrunch, Travel + Leisure and other top travel and Web 2.0 organizations. More at tripit.com.
###