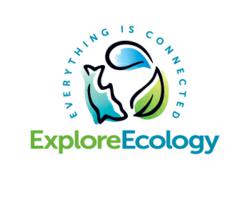 We couldn't have asked for a more knowledgeable and skilled addition to our staff. Stephen's past work experience and his long involvement with our organization seems tailor-made for his new position as Development Director
SANTA BARBARA, CA (PRWEB) March 22, 2013
Explore Ecology, a Santa Barbara based environmental education and art organization has selected Stephen MacIntosh to serve in a newly created role of Director of Development. MacIntosh is a skilled executive with diverse experience in the public and private sectors. With a broad administrative background and excellent management abilities that have been developed in several industries, MacIntosh's areas of expertise include budgeting, strategic planning, finance, human resources, public relations and sustainability.
MacIntosh previously contributed to Explore Ecology's growth as a board member. "Over the past 16 years, I have been connected to the wonderful people and programs at Explore Ecology including Art From Scrap and the Watershed Resource Center at Arroyo Burro Beach. I've watched the organization grow and develop into what has become an indispensable non-profit organization that has impacted thousands of children in a meaningful and positive way!"
MacIntosh holds a Masters degree in Public Affairs from Indiana University and a Multicultural/Bilingual Teaching Credential from San Jose State University. His previous work experience includes serving as General Manager at Republic Services of Oxnard and at Allied Waste Services and Environmental Services Supervisor at the City of Santa Barbara.
"Explore Ecology's education and art programs are incredible," says MacIntosh. "They are professionally designed and delivered by seasoned educators that know how to connect with children at their grade level. Our educators are unique as they are singularly focused and incredibly adept at conveying the importance of maintaining and protecting our environment. Through Explore Ecology's programs, children benefit tremendously and take away a deeper, more global understanding of the earth's finite resources."
Cay Sanchez, Explore Ecology's Executive Director shares "We couldn't have asked for a more knowledgeable and skilled addition to our staff. Stephen's past work experience and his long involvement with our organization seems tailor-made for his new position as Development Director."
"There has never been a more important time to provide our children with a clear understanding of recycling, composting and the need to protect our watersheds and beaches in Santa Barbara County," adds MacIntosh. "I look forward with great enthusiasm to helping Explore Ecology reach even more of our community's youth with the critically important messages of protecting and conserving the earth's natural resources. The future is bright!"
About Explore Ecology
Explore Ecology is an environmental education and creative art discovery organization that evolved out of Art from Scrap, which brings an array of programs to the community in an effort to encourage people to think creatively through hands-on science exploration and art discovery. The programs bring together environmental awareness and artistic creativity to create a connection between people and their environment. With a focus on teaching about the interconnectedness of environmental issues, Explore Ecology encourages individuals to pro-actively effect positive environmental change through individual actions and community projects.