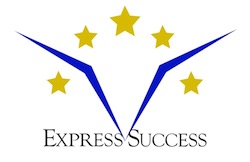 People suffer today from memories of the past that hold them back from experiencing the possibility today brings. When negative memories of the past are released, new possibilities open to them.
Wayne, NJ (PRWEB) November 15, 2012
Express Success LLC announces a new conference call to help people move beyond the negative memories of tragedy, loss and disappointment Tuesday, November 20, 2012, 9 PM EST. After listening to the challenges Hurricane Sandy caused residents on the East Coast, Dr. Joy Pedersen, decided to schedule a group conference call to help all people let go of their negative memories of any tragedy, loss or disappointment experienced.
As the subconscious is the memory bank and computer, memories of tragedy, loss and disappointment remain until those programs are deleted. Just like a computer, if a program is removed, it cannot replay. The same holds true with the mind. Once old programming is removed, it won't replay. The subconscious part of us is what manifests our reality. The personal experience of the world is a reflection of our inner world, or subconscious. By removing those old negative programs and memories, we don't duplicate those negative experiences in our personal world again.
Using a spiritual healing process called, ho'oponopono, a Hawaiian term that means to correct or set aright, Dr. Joy Pedersen, a licensed spiritual healer and certified spiritual health coach, will include generic tragedies, losses and disappointments on the call. All participants will then be able to include their specific memories, which their subconscious has stored. The individual does not have to remember all details consciously for this to work as the subconscious holds all those records. These memories are then cleared, healed and released so the negative charge no longer affects the person and their outcomes.
The call will be held Tuesday, November 20, at 9:00 PM EST. The cost is $40 per person. The complete details for the call, including registration and payment, can be found at: http://www.expresssuccess.net/Express_Success/Moving_Beyond_Clearing_Call.html. Further information can be obtained by calling 973.706.8212 or emailing info(at)expresssuccess(dot)net.
Express Success was founded in 1981 to help individuals and their businesses succeed quicker and easier using the law of attraction, spiritual insights and techniques to help identify and release blocks from achieving desired results quickly and easily. An international clientele is served by telephone and Skype helping them clear the past and change the future of both their personal and business lives. Issues of money, business, relationships, health and wellbeing are addressed with predominantly entrepreneur, small business, coach, consultant, healer and entertainment clients served.
Spiritual healing services include clearing negative energy, thinking, programming, beliefs, memories, past lives and karma. Training is offered on reincarnation, karma, angels, subconscious for succeeding in life and business. Further information can be found at the company website, http://www.ExpressSuccess.net.