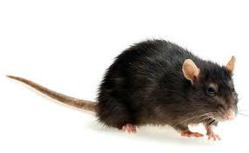 As we head into Spring pests are not so dormant and start invading homes.
(PRWEB) March 27, 2013
Eliminate'Em Pest Control Services servicing Connecticut, Westchester County, New York (including the Bronx, Putman, and Dutchess County) and western Massachusetts, is now offering a special of $75.00 Off of any pest control or wildlife service.
Eliminate'Em Pest Control Services is a family owned and operated extermination business that has been in business for more than twenty-five years in the Northeast. Eliminate'Em Pest Control Services has a reputation for giving the fastest, most professional and courteous extermination service in residential and commercial areas in the Tri-State Region.
The exterminators at Eliminate'Em use Safe EPA Registered and Approved Methods for pest removal. Extermination services are available 7 Days a week, 24 Hours a day. All exterminator technicians at Eliminate'Em Pest Control Services are fully licensed and insured and incorporate odorless and non-chemical solutions. When an Eliminate'Em Pest exterminator meets with a homeowner they share the latest in pest management advice. Trained pest technicians will share how to avoid bug infestations in the home, prevent colony establishment and how to inspect a home or office to implement proper pest management procedures. Eliminate'Em Pest Control exterminators encourage homeowners to be proactive with frequent home pest inspections.
"As we head into Spring pests are not so dormant and start invading homes. We are excited to offer this special to help residents with appropriate pest treatment," says Kenny Vayda, President/Owner of Eliminate'Em Pest Control Services.
Vayda adds, "Now is the time for homeowners to get educated on what to look for in their homes. Once Spring hits, the warm weather brings out pests such as termites, bats, carpenter ants, carpenter bees, squirrels, and flying squirrels, moles and ticks."
Eliminate'Em Pest Control specializes in residential pest inspection and extermination. They service homes in a variety of sizes. Their exterminators are extremely experienced in inspecting for pests and wildlife in every inch of a home, from the attic to the basement.
"Often times wildlife will invade a home through a chimney or an open basement window. Now that we are heading into Spring wildlife will be more active as well as rodents, rats and mice. Homeowners need to be on the lookout for damage from pests as well as droppings. The moment a homeowner identifies damage or droppings we highly recommend they call us. Pests multiply rather quickly and wildlife can damage the interior of a home in minutes," says Vayda.
For more information on extermination services and pest control management call Eliminate'Em Pest Control Services at 1-866-802-PEST (7378) or visit http://www.eliminateem.com