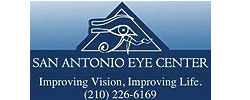 (PRWEB) March 28, 2013
San Antonio Eye Center is adding a specialist in every aspect of the eye, so they can offer comprehensive care to San Antonio and the surrounding areas.
Retina specialist Dr. Calvin Christopher Brown will join the San Antonio Eye Center team beginning on July 15. He will be available for appointments at all four San Antonio Eye Center locations.
Dr. Brown is a surgical retinal fellow at the Eye Specialty Group. He received his Bachelor's degree in human physiology from Boston University in Boston, Massachusetts. He then attended Case Western Reserve University School of Medicine in Cleveland, Ohio, where he received his MD degree. He then completed an internal medicine residency at University Hospitals Case Medical Center and subsequently completed an ophthalmology residency at UHCMC as well.
Dr. Brown has remained very active in vitreoretinal research. He has presented at the Association for Research in Vision and Ophthalmology.
San Antonio Eye Center is accepting appointments now for Dr. Brown.
<br>About the company:<br>
San Antonio Eye Center, P.A. has seven ophthalmologists, two optometrists and approximately 85 staff members. There are several San Antonio Eye Care Center locations in Downtown, Southside and Northside, plus two of their physicians see patients on the West side of town at Trinity Vision and two of their physicians see patients in Boerne. Most of their eye surgeries are preformed at their outpatient surgical facility, known as the San Antonio Eye Surgicenter, which is connected to the downtown clinic location. San Antonio Eye Center has nine optical departments to serve their patients. San Antonio Eye Center's comprehensive services include complete eye examinations and screenings, consultations, cataract care and cataract surgery, and treatment of other eye problems, including glaucoma treatment and diabetes eye problems. For more information visit their website at http://www.saeye.com.