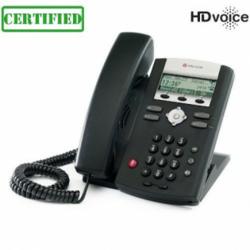 "The eZuce Store is a simple one-stop hardware shop for devices guaranteed to work with eZuce software." - Garrett Smith, CMO of VoIP Supply
Buffalo, NY (PRWEB) March 08, 2013
The eZuce Store is now open to fulfill the hardware needs for users of eZuce, the open source virtualized communication platform built for the cloud.
To launch the store with sales support, eZuce partnered with VoIP Supply, North America's leading supplier of VoIP solutions, to provide the communication equipment that eZuce does not offer.
Finding the right devices to use with an open source Unified Communication (UC) system like eZuce can be a time consuming process of elimination.
The eZuce Store is a convenient place to get certified and supported standards-based hardware that is compatible with the eZuce openUC software solution.
A dedicated team of VoIP and eZuce experts from VoIP Supply are available to help users design the right hardware configuration with:

eZuce certified hardware choices come from leading VoIP manufactures such as AudioCodes, Grandstream, Netgear, Plantronics, Polycom, and Sennheiser.
Products earn this designation by going through the eZuce Certification Program (ECP) to give users confidence that a manufacturer's device will work properly with eZuce software.
The eZuce store also offers:
 Phone Provisioning:  Plug-and-play service that sets up a phone's extension, username, voicemail path, and SIP authentication.
 Extended Warranty:  The eZuce Store go3 Warranty offers complete investment protection for a full three years from date of purchase.
 Volume Discounts:  Volume discounts and a streamlined ordering process meet the demands of resellers, integrators, and VAR's.
"VoIP Supply's partnership with eZuce is a great resource for enterprises relying on an eZuce Unified Communication system," said Garrett Smith, Chief Marketing Officer of VoIP Supply.  "The eZuce Store is a simple one-stop hardware shop for devices guaranteed to work with eZuce software."
For more information about products offered by the eZuce Store please visit http://www.ezucestore.com, call toll free 800-398-8647, or email sales (at) ezucestore (dot) com.
About eZuce
Through a commitment and belief in open source development, eZuce co-founders Martin Steinmann and Jerry Stabile decided to create a communications platform that supported a new philosophy built for the cloud -- to empower enterprises with the freedom and flexibility to establish partnerships with their preferred technology vendors, standardize on select platforms and custom design their IT infrastructure while maximizing investments leveraging the eZuce open communications platform.
eZuce's UC Cubed solutions are open-source, agile, cost-effective software that embrace the way people want to work by providing the flexibility enterprises will need to adapt to changing lines and styles of communication and collaboration via voice, video, IM, conference, web or social networks.
About VoIP Supply
We are a place of uncovering, cultivating and developing leaders. A world class place to work with big goals, a clear vision, defined purpose and a dedicated team of passionate business professionals. We love what we do and do it better than any of our competition.
Since 2002, VoIP Supply has been the leading supplier of VoIP equipment and complete VoIP solutions in North America. We are known in the industry as responsive and knowledgeable VoIP product experts.
With everything you need for VoIP, VoIP Supply has grown rapidly throughout the years. VoIP Supply is a three-time Inc. 500/5000 honoree, listed by Business First as one of WNY's Most Admired Companies, as well as one of Western New York's Best Places to Work for many consecutive years, including 2012. VoIP Supply is also the first and only Certified B Corporation in Western New York.