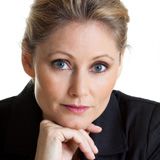 There's no surgery and no downtime at all. You can go right back to your daily routine
(PRWEB) March 18, 2013
Facial Attraction has recently unveiled the Meso Anti-Ageing treatment in their renowned laser and skin clinics around Melbourne. While the revolutionary therapy has already achieved mass popularity in the U.S.A. and Europe, it was while working abroad in the U.K. that leading skin specialist Ms. Kirsty Warren BHSc CDT came across the treatment. After witnessing its instant effects, she realized that most Australians were unaware of Meso's benefits, "I knew Aussies would absolutely love it, so I made it my mission to introduce it in Australia."
Whether it's the result of juggling a family or building a career, or perhaps a combination of the two, the signs of ageing usually start to appear sooner rather than later. It's a small wonder then that many people search out ways to reverse what time and stress have done to their skin. However, in today's fast-paced world, finding a skin treatment with immediate results and no downtime is nearly impossible.
That problem has now been erased with the latest revelation from Melbourne's leading skin and laser clinics Facial Attraction. Introducing the revolutionary Meso Anti-Age therapy into their existing suite of services was easy because the popular clinics only use the most advanced and state-of-the-art medial grade technologies.
Meso Anti-Ageing is a fast-acting skin revitalizing treatment, that's already been highly regarded in the U.S.A. and throughout Europe. Pioneered by a French physician back in 1952, Meso therapy is an effective and natural alternative to invasive cosmetic procedures such as a facelifts.
It was during her time in the UK, while treating celebrities and sports stars in one of London's most exclusive clinics, when Ms. Warren first became aware of the coveted anti-ageing Meso treatment.
"After conducting over a thousand treatments and witnessing outstanding results," Ms. Warren looked to continue using the therapy for her clients once back in her home country. She was shocked to find the Meso anti-ageing treatment unavailable in Australia.
Once back in Australia, Ms. Warren lost no time explaining her newly treasured find to the Facial Attraction team, who then quickly invested in bringing the range of Meso Anti-Ageing equipment into the country. The excited skin specialist has already offered the therapy to exclusive clients, but is now happy to say, "Meso is now available to the public, and they're going to absolutely love it!"
The Meso Anti-Ageing treatment provides immediate results and doesn't require any down-time from the client. Ms. Warren continues to explain, "The therapy only taps into the top layer of the epidermis, so that the scientifically-proven revitalizing agents can repair the skin, promote production of collagen and elastin, and restore the natural glow to one's complexion."
Ms. Warren goes on to say that Meso is ideal for "time-poor, working mothers. They'll be able to leave the clinic with noticeably fresher, brighter, tighter, smoother and glowing skin, ready to bedazzle everyone. Their skin will look and feel rejuvenated, firmer, more hydrated and wrinkles and fine lines will start to disappear."
What's more, the results can be noticed immediately and after receiving the recommended three sessions of about 30-minutes each, there's minimal upkeep required. Ms. Warren further clarifies, "there's no surgery and no downtime at all. You can go right back to your daily routine."
After decades of missing out on the renowned Meso Anti-Ageing treatment, Australians are finally able to benefit from it thanks to Facial Attraction. For more information about Meso Anti-Age, or to schedule a free 30-minute skin consultation at one of their locations across Melbourne, call 1300 735 234 today or visit http://www.facialattraction.com.au
About Facial Attraction
Facial Attraction is a professional skin and laser clinic with 9 locations around metro-Melbourne. The leading clinicians are focused on results, integrity and affordability, which naturally lead to high client satisfaction and exceptional results. Their renowned reputation has positioned them as leaders in the aesthetic industry.
Comprised of fully qualified and accredited Laser clinicians, nurses, dermal clinicians and doctors, all their initial consultations are honest, realistic and complimentary. Make sure to contact a Facial Attraction clinic to find out more about any of their safe, effective, affordable and non-surgical treatments today. To learn more about Facial Attraction, click here.