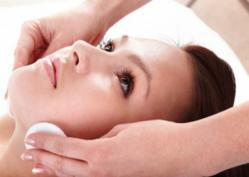 A Pain Free Facial Hair Removal Service
Tampa, FL (PRWEB) March 26, 2013
Both women and men can take advantage of Medispa and Skincare Lounge's facial hair removal service, which is designed to help clients look their very best. The process is easy and uses the latest techniques to reduce discomfort, and clients can enjoy a new look almost immediately. Done by experienced, licensed professionals, the spa brags its facial hair removal procedure is superior to the local competition and its cost is likewise competitive.
"No matter what your gender or age, you want to present yourself as best as possible. Part of putting your best foot forward is important. Women, especially, seek getting rid of female facial hair as it's considered unsightly. We want to provide our existing and future clients with a facial hair removal procedure that produces real results, that truly helps women--and men alike--to look their very best," a company spokesperson stated, commenting on their array of services.
Fusion Medispa and Skin Care Lounge have more to its credit than getting rid of female facial hair, the company also offers such health, beauty and relaxation services such as detox cellulite treatments, microdermabrasion, and massages. Full lists of their personal concierge-level services are available on the company's website.
"Whether you're out for a promotion, going on an interview or a first date, or just want to look and feel better, we have something for you. The staff is very friendly and caring, taking the time with each consultation and procedure. We don't rush or hard-sell. That's why we've become so popular in the local community," the company spokesperson added.
The company notes that facial hair and other unsightly blemishes, like skin tags can seriously affect a person's self esteem, but assures everyone that there is an option for them to look their best and give them the confidence they need, no matter the situation. Fusion Medispa gladly takes appointments and even welcomes walk-ins. However, the most popular services, such as facial hair removal should always be booked in advance for the customer's convenience.
The Medispa will provide this and many more services to customers by appointment or walk-in. However, the company notes due to the level of interest, those interested in obtaining this treatment should make an appointment to reduce wait times.
Fusion Medispa
8731 N., Gunn Highway
Odessa, Florida 33556
http://www.fusionmedispa.net
Phone: 813-852-1060