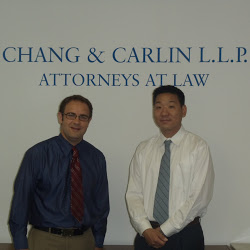 "While insurance may cover many of the costs associated with sinkhole-related damage, the perceived risk of owning a home where a sinkhole has struck or undergone sinkhole-related repairs can make selling the home difficult down the road." -David Chang
(PRWEB) March 14, 2013
The sinkhole disaster in Seffner, Florida has shed light on a rare but destructive aspect of property ownership. The fact about sinkholes is that you don't need to lose your home to the natural disaster to be at risk for a foreclosure.
According to the US Geological Survey, a sinkhole is an area of ground that has no natural external surface drainage--when it rains, all of the water stays inside the sinkhole and typically drains into the subsurface. If water does find a way out or is removed, land above may collapse. The most damage from sinkholes tends to occur in Florida, Texas, Alabama, Missouri, Kentucky, Tennessee and Pennsylvania.
According to the New York Times, thousands of sinkholes erupt yearly in Florida because of the state's unique geography. However, sinkholes can occur in cities and suburbs due to things like water main breaks.
The Facts About Sinkholes and Property Value
These disasters can often have a very adverse effect on homeownership.
"While insurance may cover many of the costs associated with sinkhole-related damage, the perceived risk of owning a home where a sinkhole has struck or that has undergone sinkhole-related repairs can make selling the home very difficult down the road." Says David Chang, a partner at foreclosure services firm, Chang and Carlin, LLP
This very scenario played out recently for another unfortunate Florida resident. When Carrollwood Homeowner Mary Kelley's neighbor ordered sinkhole repairs on his house, she realized there were cracks in her home, as well, according to the Tampa Bay Times. Fearing state laws might change, causing her to lose insurance coverage, she had her house tested and ordered what she calls "the Cadillac" of repairs. It came to around $250,000, and the insurance paid.
However, fixing the problem worked against Kelley when she put her house on the market in 2009. First, she learned that she would have to disclose the sinkhole repair, then she soon found that potential buyers were having difficulty insuring for sinkholes.
Agent Brenda Marrero of Keller Williams Realty says she had potential buyers look at the house even after reading the initial disclosure. "They have loved the property, they have expressed interest in the property," she said. Then the deal falls apart over insurance.
"The fact that you have had it repaired really doesn't matter," Kelley says. "This house is Fort Knox. There's enough concrete in the ground, and then 47 steel pins driven into the limestone.
Like so many who are trying to sell in a down market, Kelley hit a wall of frustration. Offers became absurdly low, and in December, the bank filed to foreclose.
Avoiding Sinkhole-Related Issues
In order to avoid the type of costly problem Mary Kelly experienced, when purchasing a new home, it's critical to have a professional home inspector evaluate the property before closing. There are several telltale signs of sinkhole damage, and if the problems are identified before the sale they can typically be negotiated before the closing. After the closing is may be too late.
Furthermore, before building a home, have a professional ensure that the home's subsurface is in good shape. You don't want to build without ensuring that the surface will remain intact, and will not collapse into a sinkhole. A professional can perform ground penetrating tests to ensure that the home's location is structurally sound.
Finally, if you buy a new home that develops a sinkhole, you may have rights against the seller. You will need to find out how the sinkhole developed. For instance, was the cause of the sinkhole something that the seller knew or should have or could have known? Since these are difficult, often dangerous and costly issues, it is good to retain legal counsel so that your rights can be fully explored and protected.
About Chang and Carlin, LLP
The attorneys at Chang and Carlin, LLP provide Chapter 7 and Chapter 13 bankruptcy filings, real estate services, and IRS tax help. For any bankruptcy and real estate legal needs, Chang and Carlin, LLP provide the necessary legal experience and personal service that clients deserve.