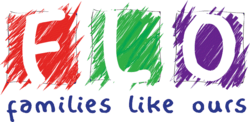 "If we can keep one more youth from being rejected and homeless then we have made a difference that hopefully will break the cycle."
Seattle, WA (PRWEB) March 14, 2013
Families Like Ours (FLO), a community-based adoption exchange has become a Dave Thomas Foundation Wendy's Wonderful Kids (WWK) grantee. The funding continues FLO's work in finding adoptive families for lesbian, gay, bisexual, and transgender youth in Washington State foster care.
"This is an extremely important grant that will have an incredible impact on our efforts to secure homes for LGBTQ youth in the foster system We are so excited to be continuing our partnership with such a prestigious national foundation," states David Wing-Kovarik executive director of Families Like Ours.
The Dave Thomas Foundation for Adoption gives grants to public and private adoption agencies that implement a proactive, child-focused recruitment program (Wendy's Wonderful Kids) that moves America's longest-waiting children from foster care into adoptive families.
The Foundation has 169 Wendy's Wonderful Kids recruiters working for children throughout the U.S. and Canada. The program has helped more than 3,400 children get adopted by their forever families.
FLO is well-known for their work with pre- and post-adoptive families and their efforts to overcome barriers within the social service system. They began working to overcome barriers and find permanent families for LGBTQ youth in foster care after receiving an alarming phone call from a social worker.
"Our first call came in the summer of 2003 and since then Families Like Ours has been called upon to consult with and find permanent homes for LGBTQ foster youth within Washington and other states. Much of this work had been a side note to our primary focus of supporting pre- and post-adoptive families, but that has changed," continues Wing-Kovarik.
"We really didn't realize how big the need was until a Washington State survey of youth in care was released showing that 14.5 percent of current foster youth were self-identifying as LGBTQ. This was a much higher percentage than we had expected."
The problems these youth and their professional teams encounter can create additional instability for the youth, manifesting itself in added behavioral and educational, emotional and even life-threatening concerns.
Physical abuse, abandonment and neglect are the main reasons children enter the foster care system. Many of these youth end up spending too much time waiting for their fate after entering a system that is often overburdened and consistently under a budget crisis.
For LGBTQ youth entering foster care it can be an even scarier situation. Feeling alone and separated, these youth often have additional worries: "Will the foster family accept me?" "My social worker doesn't really understand what I am going through." "Maybe I am just better off dead." "I cannot trust anyone."
Studies show us that 78 percent of LGBTQ youth placed in foster care are removed or run away from their foster homes because of conflicts over their sexual orientation or gender identity. Each year nearly 30,000 youth "age out" of foster care with no permanent family, 25 percent of whom experience homelessness; as many as 40 percent of homeless youth identify as LGBTQ.
Holly Luna, a Wendy's Wonderful Kids recruiter at Families Like Ours, works directly with the youth's DSHS team, ensuring LGBTQ cultural competencies while seeking permanent families for youth in question.
Once that adoptive family has been found, wraparound services are put into place by the FLO team to further support the youth and family.
"No one agency or program can do all the work, but if we", Wing-Kovarik adds "can do our best to keep one more youth off the street, find a welcoming, nurturing and accepting home for a scared, abused kid, then we've made a difference that hopefully will break the cycle."
Families Like Ours, Inc. began as a family support group in 1999 and later became a community nonprofit in the fall of 2000. The volunteer agency provides pre- and post-adoptive and foster families with a network of peer-to-peer support, advocacy, community referral, education and family support.
FLO is primarily a volunteer driven nonprofit which provides assistance to thousands of pre and post adoptive, foster families and professionals throughout the U.S. each year.
The mission of Families Like Ours is to overcome barriers for families and youth with the goal of permanency regardless of family structure or individual self-identity.
Using our mission as our guiding voice, we act as an independent advocate for youth and families, ensuring that all parties are treated equitably and have the right to their individuality, while setting the goal of permanency that fits their individual needs.