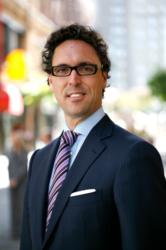 San Francisco, CA (PRWEB) April 26, 2013
Family Lawyer, Erik W. Newton of Heath-Newton LLP, shared his legal expertise on prenuptial agreements in an opinion piece on March 21 in the New York Times. Heath-Newton LLP is a family law firm in San Francisco that has built their reputation on guiding their clients through the stressful process of divorce with compassion and sound legal expertise. Newton's article sheds a unique light on the often controversial subject of prenuptial agreements.
Newton explains that each state has its own laws regarding marriage and divorce, and those laws are no more or less a premarital agreement. This unique perspective begs the question of whether couples would prefer to create their own premarital agreement or if they feel the state's laws are sufficient. "The question is not whether you should have a prenup, but whether you want your state's default version of one," said Newton.
For most couples, Newton says, the state's "default prenup" works. "It has been crafted over hundreds of years both through common law and common sense." It is up to the couple to do the research to find out if the state laws are in their best interests. Newton then goes on to explain the "state prenup" gives couples the opportunity to discuss important topics like finances.
For the article in its entirety, please visit: http://www.nytimes.com/roomfordebate/2013/03/21/the-power-of-the-prenup/you-already-have-a-prenup.
About the Company:
At Heath-Newton LLP, they specialize in family law, asset protection and estate planning services. Based in San Francisco, their boutique firm has earned a reputation for managing their clients' cases well, reaching successful resolutions, and minimizing costs and disruption to their clients' lives.
They have handled a long list of family law cases, including a broad range of issues facing new families (such as domestic partnerships, premarital agreements, adoption and more), as well as divorce mediation, asset division, child custody and child and spouse support. They also have extensive experience in estate planning, wills, probate, mediation, living wills and trusts.
Collectively, their attorneys have thousands of hours of experience, allowing them to be both efficient and effective. They are guided by a practical approach that emphasizes avoiding litigation to minimize costs and disruption; however, they can and will be fierce litigators when all other strategies have proven ineffective. For more information on their divorce lawyers, please visit their website at http://www.heathnewton.com. To discuss a situation with one of their attorneys, please call them at (415) 398-1290.