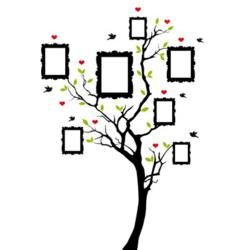 The expansion shows the commitment to customer service and attention to detail that the company maintains.
Sacramento, CA (PRWEB) March 15, 2013
FamilyTree.us.org, a leader in family history records, has expanded their call center to make room for more employees. The office expansion will allow for more admin staff and customer service representatives.
"Due to a large increase in business we need to lessen call hold times and get customers in contact with an agent as soon as possible. We've added more space to the call center office and will begin hiring new staff to fill the area," shared a call center manager.
The growth marks a high point for business for FamilyTree.us.org and they hope to continue with their new found success. The expansion also shows the commitment to customer service and attention to detail that the company maintains.
They want 100 percent satisfaction for all customers who call customer service with quick hold times and problem solving agents. This step will help the company continue to exceed their customers' expectations.
Hiring will begin shortly for new call center agents and administrative staff. Only those with previous experience in the customer service industry and call centers will be considered.
FamilyTree.us.org provides family history records from a top of the line database. Public records can be hard to come by, especially when looking up family, but this company provides. With a family name search on their database any number of birth, death, criminal, and marriage records can be found. In addition, the website and reports are backed up by their ever-expanding quality customer support team.
About FamilyTree.us.org:
A family tree can help any number of relatives put together their past history. At FamilyTree.us.org this database helps people organize their relations and begin the building process from root to leaf with one simple name and location search.