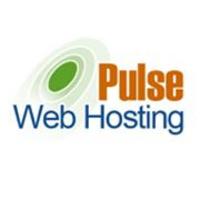 We offer a complete web hosting solution and can provide the products to meet the specifications of any customer
Burnley, Lancashire (PRWEB) November 22, 2007
Pulse Web Hosting, the newest entrant to the web hosting market, opens for business on 22 November 2007.
The latest and greatest web host provider is vowing to offer customers the highest-quality service for the best value price.
Pulse is offering a wide range of services designed to cater for the needs of the novice right through to the biggest businesses.
Sam Benson, Product Marketing Manager for Pulse said: "Pulse is promising to provide top quality products that will suit the needs of anyone who wants to have their own piece of the internet. Be it an enthusiastic amateur looking to develop a site for a hobby through to users with thousands of their own money invested in it."
Pulse's web hosting solutions are available to everyone across the globe as they have a UK sterling and US dollar site.
"The internet is a truly global market and through our UK sterling and US dollar sites we offer our fantastic products to anyone with access to the World Wide Web," Benson added.
A number of Pulse's web hosting packages include extra features designed to enhance the customer's hosting experience.
The company's top tier package, Power Plus, includes a free .com or .co.uk domain, a blog platform and an e-commerce website at no extra cost.
All of the fast hosting provider's
packages include a free web builder that makes constructing a site the work of minutes rather than hours and they are all covered by a money-back guarantee.
The company is also promising to offer the best in technical support should customers experience any problems, with 24 hour email support and expert advice available over the phone and via online forums.
In addition, Pulse offers corporate hosting, dedicated servers, domains and email products and services.
"We offer a complete web hosting solution and can provide the products to meet the specifications of any customer," Benson continued.
As part of their launch Pulse are offering a number of special offers across their hosting packages.
Selected products come with £50 of pay per click adverts and a discount voucher with leading home computer/laptop and LCD TV provider TimeUK.
The web host provider also offers a 90-day trial of its Power package free of charge to let customers experience their services first-hand before making a 12 month financial commitment.
About Pulse Web Hosting
Pulse's mission statement is to offer the highest-quality web hosting services for the best possible price and to make it as simple and as easy for everyone from the novice user to the biggest business. Pulse web hosting has one of the best-connected hosting facilities in the world, and has invested a great deal in both network equipment and backbone connections so customers get the fastest access possible to their content. This efficient infrastructure means that Pulse can offer its customers a great-value, high-quality service.
For further information please contact:
Tel: +44 (0) 7870162388
###