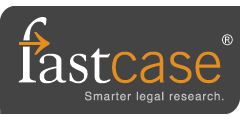 "The Hawaii State Bar Association is pleased to bring Fastcase to our members and to partner with an organization that is consistently improving the tools and access to legal research for lawyers in our state and elsewhere." ~ Pat Mau Shimizu, HSBA
Honolulu, HI and Washington, DC (PRWEB) November 19, 2012
Today the Hawaii State Bar Association (HSBA) and legal publisher Fastcase announced a partnership to provide members of the state bar with free access to Fastcase's nationwide legal research system. This partnership is the latest in a growing number of bar associations that are offering the Fastcase benefit – 23 state bar associations representing more than 500,000 lawyers now subscribe to Fastcase as a free benefit for their members.
Beginning December 1, more than 7,000 members of the HSBA will have free access to Fastcase's comprehensive online legal research system, which ordinarily sells for $995 per member per year. This exclusive bar member benefit provides members of the HSBA with unlimited access to one of the largest law libraries in the world, training webinars and tutorials, and live customer support from members of the Fastcase team.
In addition to its nationwide legal research database, Fastcase's Hawaii-specific libraries include caselaw and statutes, acts, Attorney General opinions, court rules, and much more. The service also includes transactional access to newspaper articles, federal court filings, and legal forms. Starting December 1, members may log in by going to http://www.hsba.org, clicking on the Fastcase logo, and entering a bar ID and password. The member benefit is unlimited – with no restrictions on time or number of transactions, unlimited printing, unlimited reference assistance, and unlimited customer service included for free.
The member benefit also ties to Fastcase's industry-leading mobile apps for iPhone, iPad, and Android devices. Using Fastcase Mobile Sync, users can fully integrate and securely synchronize their favorite documents, favorite jurisdictions, and search history between their desktop version of Fastcase and mobile apps.
"The Hawaii State Bar Association is pleased to bring Fastcase to our members and to partner with an organization that is consistently improving the tools and access to legal research for lawyers in our state and elsewhere," said Pat Mau Shimizu, Executive Director of the HSBA. "Our members now have Fastcase at their fingertips, which means access to smarter, intuitive legal research tools for a cost that won't be a burden on their budgets—free!"
The HSBA is the sixth in a growing number of state bar associations upgrading from the Casemaker legal research benefit to Fastcase, and the eighth state overall that has switched to Fastcase, including two states that switched from Versuslaw and LexisNexis. No state bar association has ever switched from a Fastcase benefit to another provider.
"We're excited to offer lawyers in the Aloha State the smartest legal research tools available," said Phil Rosenthal, Fastcase's President. "Working together with the HSBA, we'll make sure that bar members have a terrific benefit to their membership and customer service and training options that help them get the best results."
Fastcase has pioneered the most innovative legal research tools in the market, with integrated citation analysis tools, 4D data maps of search results, sync with mobile apps, the first legal research apps for iPhone, iPad, and Android devices, and eBook Advance Sheets for judicial opinions.
Known for its mission to democratize the law by making it more accessible to more people, Fastcase has been partnering with bar associations since 2005 and steadily transforming the traditional legal research industry. In addition to bar associations, the company provides smarter legal research tools to lawyers around the world, dozens of AmLaw 250 law firms, in-house counsel, and law schools across the United States. It also provides access to legal research through award-winning free mobile apps on the iPhone and iPad.
Fastcase has gained strong momentum in the legal research market. Fastcase was voted #1 in Law Technology News's inaugural Customer Satisfaction Survey, finishing first in 7 out of 10 categories over traditional research providers Westlaw and LexisNexis. Fastcase's free apps for iPhone and iPad have dominated the category, winning the prestigious 2010 American Association of Law Libraries New Product of the Year and was named the 2011 Legal Productivity App of the Year. In 2012, Fastcase was named to the Best of Legal Times list for Online Legal Research, Legal Research (including print), and Legal Research iPad app, as well as being named the Best of Research in the Daily Business Review.
For 2010-11 and 2011-12, Fastcase was named to the prestigious EContent 100 list of leading digital publishing and media companies alongside Google, Amazon, Apple and Facebook.
For more information, visit http://www.fastcase.com.
About The Hawaii State Bar Association
The Hawaii State Bar Association is a nonprofit organization that serves over 7,000 attorneys licensed in the state of Hawaii. The organization's mission is to unite and inspire Hawaii's lawyers to promote justice for all. To learn more about the HSBA visit http://www.hsba.org.
About Fastcase
As the smarter alternative for legal research, Fastcase democratizes the law, making it more accessible to more people. Using patented software that combines the best of legal research with the best of Web search, Fastcase helps busy users sift through the clutter, ranking the best cases first and enabling the re-sorting of results to find answers fast. Founded in 1999, Fastcase has more than 500,000 subscribers from around the world. Fastcase is an American company based in Washington, D.C. For more information, follow Fastcase on Twitter at @Fastcase, or visit http://www.fastcase.com.
###