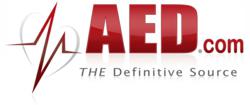 There is no such thing as too much information
Brentwood, TN (PRWEB) July 09, 2012
The FDA (Food and Drug Administration) has the noble and extremely important task of keeping U.S. citizens safe. The agency's mission covers the food you eat, medications you take and medical devices that are used to monitor and deliver therapy. This vast scope of authority is no doubt daunting, so the FDA has proposed a new system that shares information and makes it available to doctors, health care professionals, regulators and consumers. AED.com realizes the new system will give their potential customers vital information needed in deciding which medical device to purchase.
This new system will make vital experiences available to anyone looking for information on a particular product. When doctors recommend a product for treatment such as a home defibrillator, the patient will be able to see what other doctors, patients and FDA officials say about the product. When researching a product, consumers tend to look to the public for an honest assessment of the device's performance.
Matthew Spencer, President of DXE Medical and AED.com, says that there is no such thing as too much information. "Our sales team encourages potential customers to talk with past customers regarding the device they are interested in. Different people have different priorities when it comes to medical equipment. One may be interested in the size of the unit, while another may only be concerned about battery life," Spencer explains. "The more information that is out there on a product, the more comfortable the buyer is in making a decision."
This is especially important in the defibrillator market. Defibrillators deliver a heart-resetting shock to a patient suffering from cardiac arrest, an electrical malfunction of the heart. A patient must be able to count on the AED (automated external defibrillator) to perform as billed. "There are two kinds of AEDs in the market; those that have had a recall, and those that will," Spencer says. "An AED is such an important device; a higher level of scrutiny is only natural."
The FDA's proposed system is a great idea that will, hopefully, take some of the fear and anxiety out of the purchasing process for medical devices, the decision on what food to eat or what drug to take.
For more information on the FDA's Unique Device Identification System, please visit: http://www.ofr.gov/OFRUpload/OFRData/2012-16621_PI.pdf
AED.com and DXE Medical sell FDA-regulated devices such as GE Healthcare, Zoll Medical, Welch Allyn, Cardiac Science, Physio-Control, Philips Healthcare and more. For more information, please visit: http://www.aed.com/