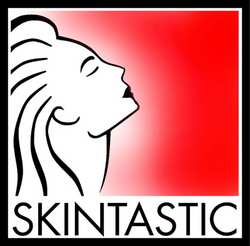 A facial filler or combination of fillers can often accomplish astonishing results when used properly and expertly by a trained physician, to augment and enhance
N. Dallas/Plano, Texas (PRWEB) December 2, 2008
There are a wide array of cosmetic injectables, ranging from the very popular temporary hyaluronic acid (sugar) based clear gel fillers with names such as Restylane®, Perlane®, and Juvederm® with effects that range from 4 months to a year, to animal collagen for soft tissue correction and other long-lasting 'implant' materials such as Radiesse® and Sculptra™. Each of these fillers offers a different benefit to the patient, from superficial, temporary filling of facial wrinkles and fine lines--as with hyaluronic acid fillers, to deeper long-term structural correction.
Jeffrey Adelglass, M.D., F.A.C.S., Medical Director of SKINTASTIC Medical and Surgical Rejuvenation Center in Plano, Texas, is a cosmetic surgeon and clinical researcher with over thirty years of experience working with dermal fillers. According to Dr. Adelglass, "A facial filler or combination of fillers can often accomplish astonishing results when used properly and expertly by a trained physician, to augment and enhance". Dr. Adelglass performs a treatment known as a 'filler facelift' which can utilize a variety of fillers and injectable implant materials. Performing a procedure of this complexity requires a good deal of artistry, an in-depth knowledge of physiology, and a thorough understanding of the various characteristics and limitations of the injectable materials used. Not many physicians perform this type of facial augmentation, due to the level of expertise required. Dr. Adelglass continues, "It appears that many of the adverse events experienced with the wide variety of dermal fillers and implant materials may be attributable to misapplication by unqualified injectors. Adding warnings to the product packaging may be a good idea, but strengthening regulations regarding who should inject and the settings where injectable cosmetic medical treatments should be performed is something that medical boards and other applicable regulatory agencies may also wish to look into."
U.S. dermal filler companies generally require that the physicians and any other medical personnel administering their product complete a formal training program, because they know that the greatest opportunity for adverse events to occur is when a cosmetic injector is inexperienced or unqualified. Clinical trials, overseen by the FDA, have already proven the safety of these dermal fillers under carefully-controlled conditions in a medical-care setting. When those safety controls are bypassed, however, the results can be less predictable.
Some non-medical beauty spas have recently begun venturing into the medical field, enticing their clients with the prospect of 'one-stop' beauty-shopping, by bringing cosmetic injectables, laser and other sophisticated medical technologies from the medical office to the salon by way of a traveling doctor, nurse or aesthetician who administers medical treatments on certain days. Dr. Adelglass advises, "Experience does count; be very careful about bargain-shopping with your face. Know in advance that your cosmetic injector has a high level of expertise working with the substance that they are administering. The injector should also have the right emergency medical training to be able to respond quickly and effectively in case of an unexpected event. If an adverse event were to occur outside of a medical office, the injector might not have the right emergency medical equipment readily at hand".
Dr. Adelglass was the first Texas physician to recently achieve simultaneous Diamond pinnacle-level status as a Botox® injector and Triple-Platinum status with Medicis, the makers of Restylane® and Perlane® injectable H.A. fillers. Dr. Adelglass is a member of the Star Program-a select group of cosmetic physicians specially-trained to work with new Evolence® collagen filler, and is a Radiesse® medical education panel member. He serves on the scientific advisory boards of most, if not all U.S. dermal filler companies, and on the National Education Foundation for Allergan, instructing other cosmetic physicians to safely administer Botox® using his well-honed injection techniques. Dr. Adelglass is also an official training instructor for SmartLipo™ laser body sculpting, the DOT Fractional skin resurfacing laser, and Juvederm® fillers. With his level of experience, it's no wonder that many of the representatives of these companies, with all their available options, select Dr. Adelglass as their own cosmetic physician of choice.
SKINTASTIC Medical and Surgical Rejuvenation Center is located at 6020 W. Parker Road, Suite 400 in the Presbyterian Plano Center for Diagnostics and Surgery, in Plano, Texas. Any questions or comments should be directed to Pamela Fox, Director of Communications, at 972-620-3223 or emailed to skintastic@skintastic.com.
Web site: http://www.skintastic.com.
###