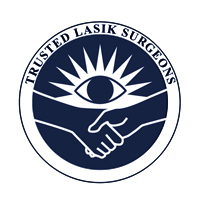 some of these patients were not properly screened and should not have had been treated with LASIK. Others were operated on at high volume LASIK centers where surgeon involvement in the examination is often minimal.
Las Vegas, NV (PRWEB) May 15, 2008
Trusted LASIK Surgeons recently consulted a few of the top LASIK research experts listed in its Lasik Surgeons Directory on the implications of the recent U.S. Food and Drug Administration's (FDA) Ophthalmic Devices Panel hearing on LASIK.
An estimated 7.6 million people have been treated with LASIK in the United States. 140 of these people made written complaints to the FDA. This hearing on LASIK included statements from some of these patients who suffered complications from LASIK. The Ophthalmic Devices Panel (which is part of a greater panel studying LASIK) concluded that the FDA should warn the public more clearly about the risks associated with LASIK surgery.
Trusted LASIK Surgeons conferred with several highly accomplished refractive surgeons listed in its Lasik Directory. These LASIK surgeons agreed the hearing will benefit patients and doctors alike and shared a few general conclusions. The FDA review helped to highlight the main reasons for dissatisfaction in the small number of patients after LASIK, which include dry eyes, nighttime glare and halos around lights, and less than accurate outcomes. Fortunately, advances in LASIK surgery are addressing each of these issues and greatly reducing the frequency with which they occur. These LASIK expert surgeons emphasized that properly performed LASIK on appropriate candidates has a high risk-to-benefit ratio and remains one of the safest, most effective elective procedures currently available. Each of these LASIK surgeons then provided some additional thoughts.
Refractive expert researcher, inventor, San Diego LASIK Surgeon Dr. Perry Binder of Gordon Binder Weiss Vision Institute located in California believes that the panel "appropriately responded to those patients that had, in their opinions, an unsatisfactory response to LASIK surgery. We now have the opportunity to perform an updated, prospective study of what has been demonstrated to be the safest surgical procedure currently performed worldwide," Dr. Binder continued. "The outcome of the hearing will make LASIK outcomes even better as surgeons and patients alike carefully assess expectations and the preoperative condition of the eyes."
Leading refractive surgery researcher and innovator Dr. Daniel Durrie in Kansas City of Durrie Vision highlighted the importance of patient education and ongoing research. He indicated that "the FDA hearing addressed some serious issues concerning patient education, since it is vitally important for each patient and surgeon to agree on expectations before any refractive surgery procedure." Dr. Durrie, who has conducted numerous FDA investigative studies concerning laser vision correction devices, added that "ongoing research and advances in vision correction are continuing to resolve many of the complaints that were addressed in the hearing, such as dry eye, halos, and double vision. With the evolution of Intralase thin flap wavefront LASIK, the most advanced form of LASIK, the incidence of these side effects and the percentage of enhancements have been drastically reduced."
Beverly Hills LASIK Surgeon, James J. Salz, MD, President of Trusted LASIK Surgeons, and Laser Vision Medical Associates in California had personally examined and communicated with several the individuals who testified before the panel. According to Dr Salz, "some of these patients were not properly screened and should not have had been treated with LASIK. Others were operated on at high volume LASIK centers where surgeon involvement in the examination is often minimal." Dr. Salz, who has been extensively recognized for his research in LASIK, acknowledged that "while side effects and complications can happen, they are rarely permanent. In addition, a true loss of vision from LASIK, one that cannot be corrected, is exceedingly rare."
A true visionary in the field of refractive surgery, Atlanta LASIK Surgeon George O. Waring, III, MD, who practices at InView Vision in Atlanta, Georgia highlighted some positive outcomes from the hearing. "The review of over 2,000 published abstracts in a meta-analysis by Charleston LASIK Surgeon Kerry Solomon, MD (a South Carolina refractive surgeon also listed at Trusted LASIK Surgeons) and his team showed that over the past 15 years, satisfaction rates with LASIK worldwide have been consistently high at 95%. A detailed look at the 5% of dissatisfied patients showed that many would have the procedure again, even though the outcome is not completely satisfying to them at this point. This makes LASIK the elective surgical procedure with the highest patient rating and acceptance.
Dr. Waring concluded that "one of the best things to come out of the FDA review is the establishment of a task force involving four of the major groups in ophthalmology: the FDA, the American Academy of Ophthalmology, the American Society of Cataract and Refractive Surgery, the National Institute - a level of cooperation unprecedented in the history of ophthalmology! The development of better questionnaires to assess patient satisfaction will accrue a benefit to both patients and surgeons in order to continue to improve the results of LASIK surgery.
The screening process and standards used by Trusted LASIK Surgeons are located at:
How Are LASIK Surgeons Qualified at Trusted LASIK Surgeons?
For more information on why consumers should consider the LASIK surgeons listed in the Trusted LASIK Surgeons directory for their vision correction needs, please visit:
Why choose a Surgeon from the Trusted LASIK Surgeon's Directory
To find a highly accomplished LASIK and refractive specialist in your local area who has been qualified and listed in the Trusted LASIK Surgeons directory, please visit
Trusted LASIK Surgeons Directory
SOURCE: Trusted LASIK Surgeons
About Trusted LASIK Surgeons, Inc.
Trusted LASIK Surgeons, Inc. (Trusted LASIK Surgeons) is a premier LASIK and refractive surgery directory service whose primary mission is to assist consumers in finding the best and most qualified LASIK and vision correction surgeons in their local area in the United States. To accomplish this, Trusted LASIK Surgeons uses a unique screening process where each prospective LASIK surgeon must meet the minimum required qualifications set by Trusted LASIK Surgeons. These qualifications are based on experience (not just in LASIK but complete refractive care), research (including FDA approval studies for manufacturers and academic appointments at major universities), publications and lectures (to their peers, not to the public via infomercials) and patient care standards (treating other eye professionals and managing complications from patients first operated on by someone else). All refractive surgeons listed at Trusted LASIK Surgeons have qualified, been accepted, and have subscribed to our services. For more information on why we believe consumers interested in LASIK should consider a surgeon listed in the Trusted LASIK Surgeon's directory, please visit our website
Trusted LASIK Surgeons
(800) 483-8028
news@TrustedLASIKSurgeons.com
# # #