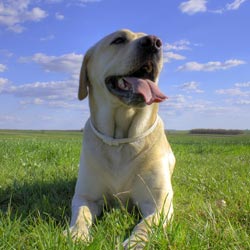 (PRWEB) May 06, 2008
Calgary, AB (PRWEB) May 6, 2008 -- Professor's House - http://www.professorshouse.com - the one-stop website covering homes, relationships, children, pets, cooking and more has updated its dog nutrition section. Following signs that the lessons learned from the 2007 pet food recall are quickly being forgotten, where the Food and Drug Administration stated that contaminated wheaten may have been responsible for thousands of canine deaths, Professor's House has just published some timely advice.
Owners may feel that they already feed their dogs the best food available due to how costly it is, but this is a common misconception according to vets nationwide, and one that is backed up by the information on the Professors House website. The most expensive dog food can be far less healthy than a cheaper alternative yet still cause health problems in dogs both young and old - the true value of a dog's food lies in the ingredients and health benefits.
The dog feeding and nutrition section of the Professor's House website has experts sharing their in-depth knowledge and includes discussions on the myriad of choices facing dog owners today. One of the most-discussed topics facing dog owners is whether to choose canned meat or kibble. Dog owners know the difference a healthy diet can make to a human's life - this choice now needs to be made in their pets' life as well. Although kibble has become an increasingly popular choice of dog food, it has equal amounts of supporters and detractors. While it cannot be argued that it is a far healthier choice of food as far as protein is concerned, it has more fat and kilocalories per pound compared to canned food. Professor's House offers a balanced argument for both sides, allowing owners to make an informed choice about feeding a dog.
A big problem for many owners at feeding time is when dogs begin growling around food. This can be an even larger problem if there are children in the household - statistics show as many as 28.5% of dog attacks in the home are on children aged between 5-9. Growling around food can be a sign that dogs are in a protective and potentially highly-strung mood, which can often lead to subsequent attacks. The experts at Professor's House offer reasons for this growling, as well as advice on how to train dogs not to growl.
With the multitude of topics and features available, from weaning puppies off softer food onto a more solid diet to the costs involved in feeding a dog and more, the Professor's House website is an invaluable tool for dog owners everywhere.
ABOUT PROFESSOR'S HOUSE
The Professor's House website is a one-stop solution for all your everyday questions. Covering homes, relationships, children, pets, dog information, cooking and more, and with an active forum where members can share tips and advice, it's an invaluable source of information for people from all walks of life.
For additional information, please contact:
David Beart
Professor's House
(403) 695-4305
Further details about Professor's House are available at http://www.professorshouse.com .
###