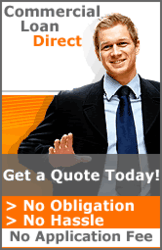 CLD has increased its overall FHA apartment loan production by taking the product nationwide
Atlanta, GA (PRWEB) March 29, 2013
Commercial Loan Direct, a business division of CLD Capital and one of the top five online originators of commercial and apartment loans in the country, has increased its overall FHA apartment loan production by taking the product nationwide.
FHA operates under HUD, which is the largest mortgage insurer in the United States. HUD administers the FHA mortgage loan programs offering long-term, non-recourse financing for multifamily, affordable apartments and cooperatives, assisted living facilities, skilled nursing facilities, seniors housing, critical access hospitals and manufactured housing communities. As a correspondent for the FHA Multifamily Accelerated Processing ("MAP") program, Commercial Loan Direct provides access to the flexibility of the HUD FHA loan programs on an expedited basis.
As other capital sources have decreased considerably, borrowers are turning to agency lending for new originations and refinancing of their apartment projects. The primary benefit of FHA is that it is a source of financing that is always available despite the volatility of the market. Commercial Loan Direct has prepared an overview of the U.S. Department of Housing and Urban Development's (HUD) FHA apartment mortgage insurance programs to help familiarize FHA loan applicants with these programs by visiting CLD's website.
CLD is currently offering historical low apartment loan interest rates:
2.75% on FHA 223f rate fixed for 35 years based on a 35 year amortization
3.25% on FHA 221d4 rate fixed for 40 years based on a 40 year amortization
View all of our apartment loan rates
Advantages of FHA Apartment Programs:
Low interest rates in the high 2s and low 3s fixed for 30 and 35 years
Up to 90% LTV Purchases
Up to 85% LTV Refinances
Non-recourse, low interest loans 35-40 yr amortization, low payments
Loans are assumable multiple times
Low DSCR requirements 1.17x
All closing costs and lender fees are eligible to be included in the loan to be paid at closing
No Networth min. requirements
No liquidity minimum requirements
Low experience requirements
Credit Score 680 FICO minimum
Special construction and substantial rehabilitation loan program up to 90% of total costs
Lock in the long-term construction interest rate prior to commencement of construction
Mezzanine debt is allowable in some cases
No stabilization reserve is required if there is a HAP contract
Secondary financing plus the first mortgage can go up to 92.5% of value for existing projects
No Medicaid Stabilization Reserve is required for healthcare projects with Medicaid
CLD also offers Small Business Administration (SBA Loans) and USDA B&I Loans.
Commercial Loan Direct ('CLD') a division of CLD Capital is a wholesale commercial mortgage lender and apartment mortgage banker originating for its own portfolio. In addition to offering its own financial programs, CLD has partnered with institutional investors, Fannie Mae, Freddie Mac, FHA, SBA, USDA, life insurance companies, banks and real estate investment trusts to bring you a wider selection of additional lending vehicles. With a focus on commercial loans over $1 million, a diversified mix of financing products, a state of the art online commercial lending platform, and a staff of experienced professionals, CLD provides a cost-efficient solution for apartment lending and commercial property financing.
View CLD's Commercial Loan Rates as of today