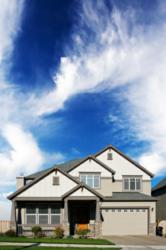 Getting an FHA case number before June 3 can save borrowers from years of costly mortgage insurance payments.
Las Vegas, NV (PRWEB) March 26, 2013
Best Rate Home Loans (http://brhomeloans.com), a national professional network of approved mortgage lenders and loan providers who specialize in FHA loans and other low down payment or streamlined refinance options, recommends that current and prospective homeowners with or considering FHA loans research mortgage insurance premium (MIP) changes that will be taking effect on both April 1 and June 3, 2013.
Despite new regulations in the FHA's loan system that will increase FHA mortgage insurance premiums, potential borrowers have a window of time in which to obtain a case number that could save them from credit score hassles, higher down payments and monthly insurance premiums.
Click HERE to check FHA Loan Eligibility.
Due to a recent announcement on pending cuts in the Federal Housing Administration's loan system, there will never be a better time to save on FHA home loans than during the next two months.
While FHA loans have been one of the country's most inexpensive and readily accessible forms of mortgage financing since the program's inception nearly 80 years ago, amendments to the program, effective June 3, 2013, may mean higher down payments and lengthier and more costly payment plans on MIPs.
How to Avoid FHA Mortgage Insurance Premium Increases
Borrowers unable to close before obtain an FHA loan before June 3 will be given a case number that will exclude them from some of the upcoming changes (there are even further benefits if they can sneak in a case number prior to April 1).
Among the most important of these are revisions to the MIP rules, which previously enabled borrowers to stop paying their MIP when they had met 78 percent of their loan-to-value ratio (LTV) on loans of 15 years or less. Under the new rules, FHA borrowers who do not obtain a case number prior to June 3 will not only have to pay an MIP after that 78 percent quota has been met, but they can also expect their MIPs to increase, as was noted in a recent FHA release.
Another reason borrowers should be champing at the bit to get an FHA case number before the new rules go into effect is the ability to access the minimum down-payment rate of 3.5 percent on a mortgage, which is almost 17 percent less than some private lenders offer.
Under the new stipulations, that minimum rate will go up to 5 percent on all loans of more than $625,500 (also known as "jumbo loans"). Potential borrowers should be especially incentivized to act now on applying for an FHA loan if they are looking to put down a small amount of money on a jumbo loan property.
While slightly varied, these rules apply to new home buyers as well as those looking for FHA streamline refinancing. Streamline refinancing through the FHA is a great option because unlike other borrowing options that require a home to be appraised before refinancing, the FHA's model values your home at the price at which you initially bought it, which can feel like a steal in an era where many Fannie and Freddie refinancers are underwater because of declining loan-to-value ratios.
Joshua Bucio, Sr. Mortgage Advisor at Wisconsin Home Loans, says it is best not to wait on moving forward with this process. "The most popular question that people ask about the FHA streamline refinance is about the home appraisal. Many don't realize they can do a FHA streamline refinance without having to appraise the home. They are always happy to hear my answer on this, since no appraisal helps with the worry of the current home value affecting their refinance." Following Bucio's advice is just one example of getting over those imaginary humps that may detract FHA-assisted home buyers from getting a case number before the looming deadlines.
As for the more immediate changes that will affect FHA loans, borrowers with a credit score below 620 and a debt-to-income ratio exceeding 43 percent will have to undergo a manual underwriting loan procedure beginning April 1, 2013. MIPs for borrowers with new loans will also rise by a tenth of a percentage point for those who do not obtain an FHA case number by April 1.
"If you have been indecisive on buying or refinancing through the FHA loan program, now would be the time to get your applications started to steer clear of the fee increases," says Brad Yzermans, a mortgage professional in Temecula, CA.
Obtaining a case number over the next few weeks or months—depending on which pending FHA regulation you are trying to circumvent—can ultimately provide years of mortgage payment savings.
About the FHA:
More than 34 million homes have been insured through the Federal Housing Administration since it was founded in 1934.
FHA-insured loans have the benefit of being available to a broader spectrum of home buyers due to more relaxed credit stipulations, less expensive down payments and more flexible income calculations. They also have less stringent underwriting guidelines than conventional mortgages.
FHA loan benefits include:
Low down payment
Flexible credit guidelines
Streamlined refinance options
All-in-one home renovation loans
About Best Rate Home Loans:
Best Rate Home Loans is a national professional network of approved mortgage lenders and loan providers who specialize in FHA loans and other low down payment or streamlined refinance refinance options. For more information about getting approved for an FHA mortgage, please call our national helpline at 888-269-5585 to speak with a loan specialist.