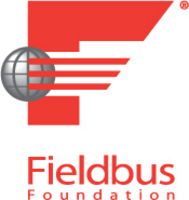 Austin, TX (Vocus) April 10, 2009
The Fieldbus Foundation today announced that two initial FOUNDATION™ fieldbus host systems have passed its new Host Profile Registration Process. The registered hosts include Yokogawa's STARDOMTM Network-based Control System and CENTUM® VP Integrated Production Control System, and ABB's System 800xA Extended Automation Product.
A list of all registered FOUNDATION fieldbus products is available at http://www.fieldbus.org/registered.
The Fieldbus Foundation is one of the only automation industry organizations with a registration program requiring mandatory testing of critical elements of its technology. This effort now encompasses FOUNDATION fieldbus host systems and field devices, as well as physical layer components such as power supplies and device couplers.
The Fieldbus Foundation established its Host Registration Program as a key initiative benefiting the global automation industry. Under the registration process, fieldbus hosts successfully completing the test requirements are authorized to bear the official FOUNDATION product registration symbol. Hosts may include configuration tools, recording devices, alarm display panels, Human-Machines Interfaces (HMIs), or systems with a combination of functionality.
The foundation's Host Registration Program benefits both automation suppliers and end users by providing a new level of consistency in a multi-vendor FOUNDATION fieldbus environment. Host registration advances the same robust interoperability and integration between different manufacturers' host systems, and multiple devices, that the industry has enjoyed since 1998 in terms of device-to-device interoperability.
In addition, automation suppliers are now implementing host applications that employ enhanced Electronic Device Description Language (EDDL) features. EDDL is a universal interface to diagnostic, real-time and asset management information contained in millions of field instruments from the world's leading automation manufacturers.
Enhanced EDDL allows users to interact with their devices in new ways, including improved data visualization and display capabilities like waveforms and valve signatures, a standardized method to access historic measurement or device performance information and enhanced tools for high-level information (such as algorithmic relationships for complex device parameters) display and use in control systems.
The Fieldbus Foundation's previous Host Interoperability Support Test (HIST) provided a host test protocol, and the host vendor chose the implementation. This program has evolved to a comprehensive Host Profile Registration Process, in which the foundation conducts functional testing with a test device and specialized Device Descriptions (DDs) and Capabilities Files (CFs). The host profile under test must support a clear set of required features.
Thanks to the host registration program, host suppliers now have access to standardized test requirements and test cases for all hosts within a profile tested to the same requirements; standardized DD and CF files assuring hosts can parse files; and standardized test devices for all basic I/O function blocks and specialized test transducer blocks.
Fieldbus Foundation President and CEO Rich Timoney called the initial host registrations an "important milestone" in the growth and implementation of FOUNDATION fieldbus. He said, "Host registration provides an extra measure of confidence that fieldbus systems incorporate the robust functionality of FOUNDATION technology and are able to function as part of an open, interoperable control system. The Host Profile Registration Process is another example of the Fieldbus Foundation's commitment to full interoperability, and seamless integration, within a fieldbus environment."
Within the Fieldbus Foundation's automation infrastructure, interoperability is made possible by the fact that devices and software must conform to the same standard. Products bearing the FOUNDATION Product Registration symbol have undergone a series of common tests audited by the Fieldbus Foundation. End users can select the best device for a specific measurement or control task, regardless of the manufacturer.
Amit Ajmeri, consultant - FF & Asset Management Solutions, Yokogawa Corporation of America, commented, "Yokogawa is very pleased to be one of the first companies to complete the host profile registration process for the CENTUM VP Integrated Control System and Stardom Network-based Control System. Yokogawa continues its commitment to support FOUNDATION fieldbus technology and promote the solution by demonstrating interoperability and compliance to the updated FOUNDATION requirements."
Mark Taft, ABB's group vice president, Global Sales & Marketing, Control Systems Business, Process Automation Division, said, "Being among the first of the automation suppliers to complete the most recent Host Profile Registration Process is just one more indication to end users that ABB is serious about delivering products and solutions that the industrial users demand and can benefit from. As indicated by the statements from the foundation, this process was established by the End User Advisory Council, not by the product manufacturers. Finally, the end users can reasonably evaluate solutions in a consistent way rather than trying to make sense of supported features and functions from the previous HIST methods."
The FOUNDATION fieldbus Host Test Kit DD Application Test Module, developed in cooperation with the Fieldbus Foundation's End User Advisory Council (EUAC) and System Integration and Maintenance team, was driven by end users to bring about consistent interoperability between hosts and devices regardless of the host supplier. Specifications now include profiles for functionally different hosts and the appropriate features that apply to each profile.
To learn more about host registration, please visit the Fieldbus Foundation's website at http://www.fieldbus.org.
About the Fieldbus Foundation
The Fieldbus Foundation is a global not-for-profit corporation consisting of leading process end users and automation companies. Within the Fieldbus Foundation, end users, manufacturers, universities and research organizations work together to develop an automation infrastructure that provides process integrity, business intelligence and open scalable integration in a managed environment. For more information, visit their web site at http://www.fieldbus.org.
Bill Tatum
Fieldbus Foundation
Tel: 512.794.8890
bill.tatum @ fieldbus.org
Dave Campbell
Industrysource
Tel: 480.775.6020
dcampbell @ indsource.com
Sue Fielder
Fieldbus Foundation
Tel: 44 (0) 1730 826607
sue.fielder @ fieldbus.org
###